Ratnesh Kumar Rao, Head of Programme
Ratnesh is based in Delhi and has worked with Brooke India for well over a decade. He is currently Head of Programme in Region B (Brooke India has three different geographical regions where we operate: A, B and C). He is responsible for maintaining liaisons with the State Animal Husbandry department, vet universities and other government development departments. He also leads on a community development for animals global project from Brooke India.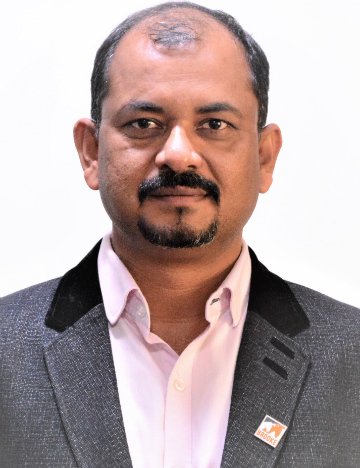 Expertise
Adult learning principles
Application of participatory tools
Behaviour change
Community mobilisation
Livelihood and resilience
Participatory monitoring and evaluation
Participatory training methodologies
Project cycle management
Qualifications 
Master of Social Work with specialisation in Human Resources
Master of Business Administration with specialisation in Human Resource management
Certificate courses in International Perspectives in Participatory Research, Participatory Monitoring and Evaluation, and Participatory Training Methods
Online Animal Behaviour and Welfare course from University of Edinburgh
Hobbies
I enjoy playing with and caring for my pets and spending time in my garden growing vegetables. Watching movies and listening to music, as well as playing cricket.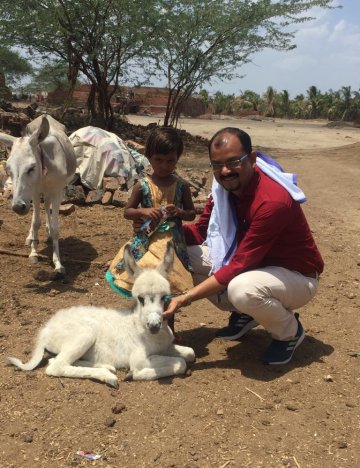 Most memorable work moment
Introducing balanced feed in equine-owning communities and their expansion through community-based organisations (CBOs) to benefit working equids. I presented a verbal paper on this at an Equine Colloquium.
I'm also proud of our work in introducing low-cost green fodder cultivation for donkeys in drought-prone areas through a hydroponic technique, and the further expansion of this in the Maharashtra, Gujarat and Rajasthan states.
It was also great to receive appreciation from the Brooke India CEO for my work in supporting UK teams on restricted funding projects.
Best part of your job
Interacting with working equines and observing the change in behaviour and practices from their owners towards better welfare. I also enjoy the frequent travel to other states, which gives a great opportunity to learn about new cultures, beliefs and social customs.
How did you get your job?
I was introduced to Brooke India by an old friend. I was amazed to know the work of the organisation and wanted to contribute to Brooke India's efforts for sustainable animal welfare and community development. I applied for an opportunity in 2007 and got selected as a Community Facilitator. Since then I have been associated with Brooke India and have grown to become part of the Senior Leadership Team.