Ethiopia at a glance
Population: 99 million
Percentage of people living below the international poverty line: 33.5%
Number of working equines: nine million
Sources: World Bank 2015, World Bank 2010, Ethiopian Central Statistics Agency 2013
On this page
Background
Already one of Africa's poorest countries, Ethiopia is affected by periodic drought. This has increased poverty and famine as most people rely on agriculture to support themselves and their families.
In rural Ethiopia equines transport water, grains, fuel wood and agricultural products. In urban areas they transport goods and people.
Although equines play a crucial role in the national economy, their welfare is extremely poor, especially in urban areas. Predominent welfare issues include wounds, eye problems, lameness, hoof problems, parasites and poor body condition.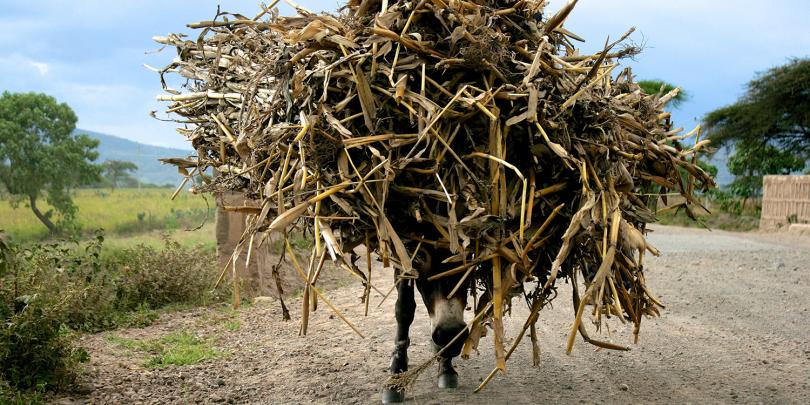 What are we doing?
Our goal is to improve the welfare of 575,681 working equines in Ethiopia by 2021 through:
working with equine owners, users and handlers to improve their welfare practices
working with local animal health practitioners, including vets, farriers, cart-makers and saddlers to ensure good quality services are available for working animals
supporting the improvement of equine facilities such as shelters, water points and service centres
working to increase the access communities have to equine medicines through the Drug and Vaccine Revolving Fund (DVRF) initiative
raising the profile of equine welfare in government policy and legal frameworks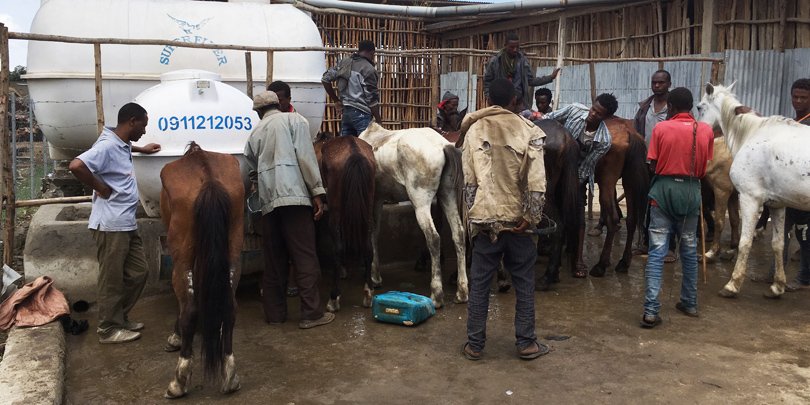 Working with equine owners
We work with equine owners and users to share knowledge and understanding of good equine health and husbandry practices. This includes promoting practices such as wound management, eye cleaning, watering, feeding, grooming and hoof picking, and discouraging practices like beating and overloading. 
Working with 'change agents'
Brooke Ethiopia uses change agents (voluntary community-champions for equine welfare) to build up trust within hard-to-reach communities, engage them in equine welfare issues and bring about change from within. Brooke trains change agents to pass on knowledge, equipping them with useful tools such as simple, pictorial guides on how to improve equine welfare. 
Related news
In her job as Brooke's Community Engagement Advisor, Melissa Liszewski sees Brooke's work with horses in Ethiopia first-hand.
Brooke has worked with the government to change by-laws in Halaba, Ethiopia, which will allow its teams to euthanise abandoned working equines when extreme injuries or disease mean they are beyond medical help. The decision will result in many working horses, donkeys and mules being relieved from prolonged suffering.