Jump to
Ethiopia at a glance
Population: 99 million
Percentage of people living below the international poverty line: 29%
Number of working equines: 9 million
Sources: World Bank 2015, World Bank 2010, Ethiopian Central Statistics Agency 2013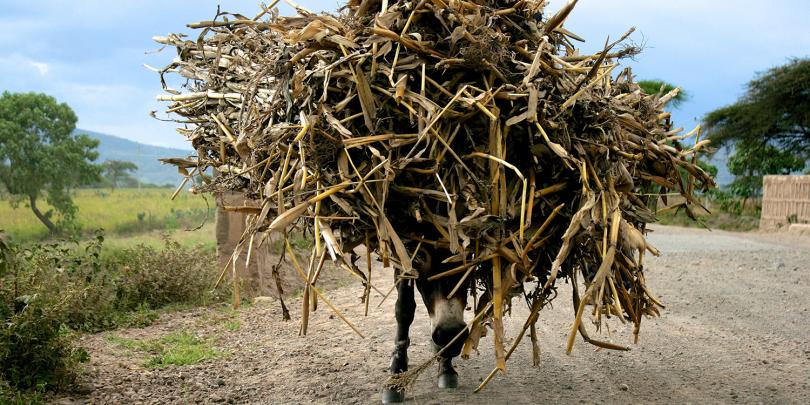 Background
Already one of Africa's poorest countries, Ethiopia remains threatened by periodic droughts which have increased poverty and famine as people rely mainly on agriculture to meet their basic needs and feed their families.
Recent trends however have been encouraging since economic growth has increased in recent years. Ethiopia also performed well in chasing poverty reduction targets set by the the Millennium Development Goals. Between 1990 and 2010 the country decreased its poverty rate by one third, focusing on agriculture and rural livelihoods. As such, the government officially declared the country food self-sufficient. That said many households remain vulnerable and live in abject poverty.
Projects in Ethiopia
Construction is becoming big business in Ethiopia, especially in the country's growing cities like Hossana where Brooke's southern office is located.
What's happening now
Since 2006, Brooke has been working towards a better understanding of the connection between poverty, unstable livelihoods and the effect this has on animal welfare. Our work currently covers the Oromia and SNNPR regions of the country.
We are also improving conditions for Halaba's gharry horses and those that work in urban centres across the country. These horses pull gharries - carts or carriages used to transport people or goods. Gharry horses are often hired out to drivers who have little or no knowledge of looking after equines.
In terms of implementation, Brooke is working with local governments and owners. Working with community structures, we aim to strengthen resources locally so that improvements to working horse and donkey welfare are sustainable. During 2015-16 Brooke Ethiopia also worked with two partner organisations: Sustainable Environment and Development Action (SEDA) and African Development Aid Association (ADAA). These parnterships finished at the end of March 2016 and the programme is currently reviewing partnership work as an approach and so may resume working with partners in the future.
Community engagement
We work with equine owners to adopt and pass on to the community good equine health and husbandry practices. In 2015, we provided 2,200 owners with guidance and support to pass welfare messages on to around 4,400 equine owners/users.
Advocacy
At the national level, the team is working through the Animal Welfare Working Group to support the Ministry of Livestock in the development of national animal welfare legislation.
The team is also working with local town mayors and transport offices to advocate for local animal welfare laws. As a direct result of our advocacy work in Halaba, an animal welfare by-law is now in place regulating the age of horse and donkey cart drivers, the maximum load limits as well as providing for humane euthanasia of severely ill or injured abandoned animals.
Euthanasia is always an emotional decision both for our own staff and the local people we work with, but it is our duty to do what we can to provide comfort and relief to suffering animals who work so very hard for the people depending on them.

The success of the by-laws is just one example of how working at government level is helping Brooke to support hard working animals.
Our Ethiopia office has conducted field research into the role of working equids in women's lives. The resulting study was presented as a poster at the fourth African Food and Nutrition Forum in 2015.
Related news
Brooke has worked with the government to change by-laws in Halaba, Ethiopia, which will allow its teams to euthanise abandoned working equines when extreme injuries or disease mean they are beyond medical help. The decision will result in many working horses, donkeys and mules being relieved from prolonged suffering.
We operate in partnership with a variety of organisations to extend the range and impact of our work.