How to include a gift in your will
Gifts in Wills help us focus our efforts and funds where the need is greatest – and writing or amending your Will to include a gift to Brooke is simple with these handy hints.
Before you start writing your Will
If you decide to include a gift in your Will, here are six things to consider before you meet your solicitor or Will-writing service.
Download your free step-by-step Will Planner to help you gather your thoughts in one place before you meet with your solicitor or Will-writing service:
There are 3 types of gift you can include in your Will:
This is a share of your estate, or the whole of the remainder of your estate once your other wishes and expenses have been met. 
This is a specified sum of money that is fixed within your Will.
This is the gift of a particular physical item or items in your Will.
When it comes to writing or amending your Will we've put together some useful wording for each different type of gift that might be helpful to you.
If you are updating an existing Will
If you've already made a Will and want to make a small update, you can do this without rewriting the whole thing. Instead you can amend your Will with a document called a Codicil. A Codicil acts as an amendment to your Will, and will need to be properly drawn up and signed in the same way as a Will for it to be valid – so you'll need to consult a solicitor. All types of gifts to charity can be added to an existing Will using a Codicil – and we have provided some suggested wording to help you. For more complicated changes a new Will may be necessary - you will need to speak to your solicitor or a Will-writing service about this.
Find out more about including a gift in your Will
For more information call the team on 0207 470 9343.
Any time between 9am-5pm, Monday to Friday.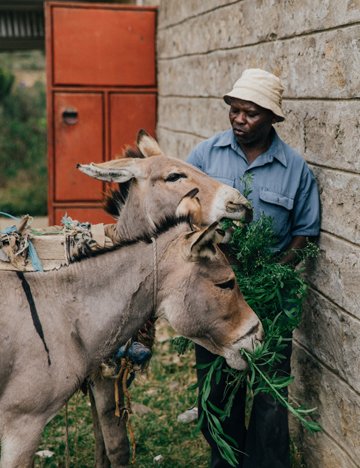 "I'm very confident that my legacy will bring about the change that I want to see. Change that will eradicate suffering and improve the lives of working animals and their families around the world."
Legacy supporter Fiona wants the opportunity to give something back to the animals she cares about so much.
SEE ALSO
Things to consider when leaving a gift in your Will, as well as key legal terms and what they mean.
Read these tips on how to write a Will and get a solicitor while social distancing.
As social distancing continues in the UK, find out how you can make changes to your Will.