Nepal
Nepal is one of the world's poorest countries and is struggling to overcome the effects of 10 years of civil war. Most of the country is dependent on agriculture and it's estimated that 100,000 working horses and donkeys play an important role in supporting the livelihoods of approximately one million people.
Nepal at a glance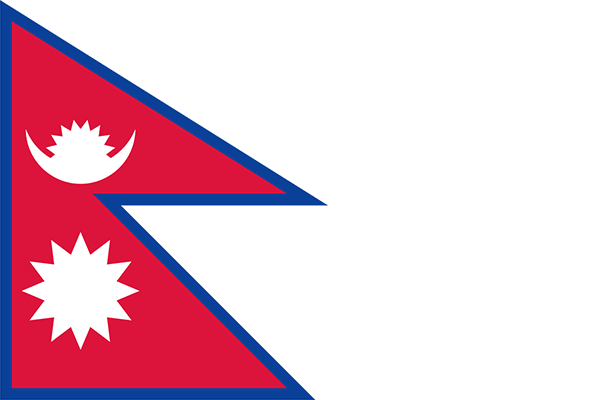 Population: 28.5 million
Percentage of population living below the international poverty line: 15%
Number of working equines: 100,000
Sources: World Bank 2015, World Bank 2010
We are working in 18 districts: Kaski, Lamjung, Gorkha, Myagdi, Baglung, Parbat, Chitwan, Bajura, Udayapur, Illam, Bara, Parsa, Rautahat, Banke, Bardiya, Kathmandu, Lalitpur and Bhaktapur.
Background
In the plains, working horses and donkeys are mainly used for transportation of people by cart. It's estimated that only three to five percent of the country's vet services reach animal owners and are generally only available in cities or major districts.
Common animal health problems include a lack of appropriate feed, water, shelter, vaccination programmes and poor understanding of animal welfare. Preventable wounds, lameness, colic, injuries and diseases are routine issues.
What's happening now
In 2007, we started a Working Equine Welfare Project (WEWP) in partnership with the Animal Health Training and Consultancy Service (AHTCS), which was established in Nepal in 2000. The project covers 18 districts and includes treatment, training owners and local service providers in good husbandry and handling as well as advocacy at national and district levels.
Since 2012 our work has extended to focus on the horses, donkeys and mules used in the brick kilns of Kathmandu where they carry heavy loads of bricks over long distances. There are no equine health practitioners here and most owners cannot afford to pay for their animal's healthcare so we provide emergency and regular treatment. We also form community groups which enhance the knowledge and skills of owners. In addition, we work at strengthening and capacity building of local service providers, putting them in touch with owners, groups and unions.
Equine working patterns in Nepal's brick kilns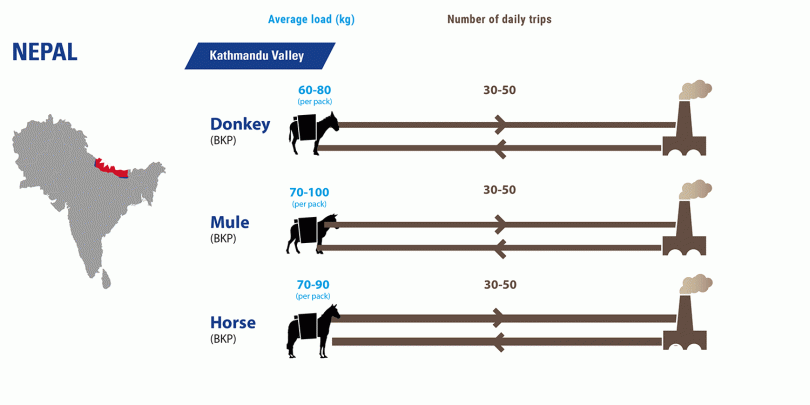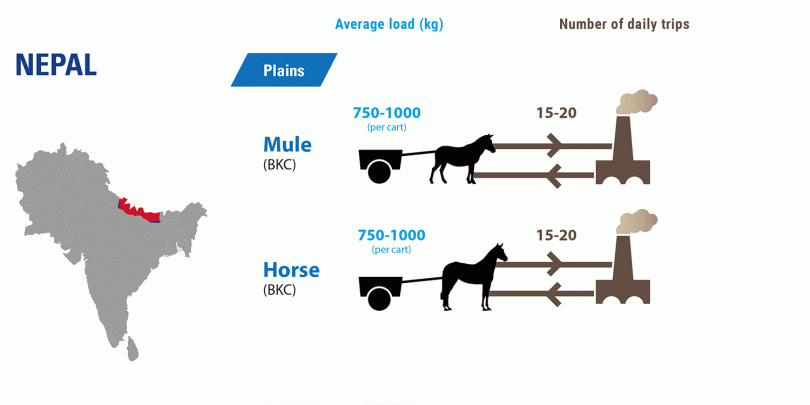 Nepal earthquake: Footage of the animals and people affected in 2015
Help us reach more horses, donkeys and mules working in some of the harshest environments in the world.
Community engagement
AHTCS has developed Ashwapremis ("equine lovers") within communities who work with equine owners and their families, encouraging them to adopt good equine welfare practices. The organisation also trains service providers (farriers, hair clippers, saddle makers, cart makers), involving them in community meetings to ensure good quality, sustainable services.
Equine owner groups are being established and helped to develop savings and credit funds. These funds provide loans for group members to pay for equine related expenses. AHTCS is getting support from brick kiln owners - influential among equine owners and handlers - to encourage good welfare practices.
Read more about community engagement.
In pictures - community groups in Samal Valley tea estate, Ilam district.  
Advocacy
AHTCS lobbies decision makers to ensure that working equines are recognised and included in policy data collection and treatment facilities. It also lobbies for the improved welfare of working equids in harsh and difficult environments such as brick kilns. This is done through establishing working relationships with stakeholders who share similar aims such as Brick Clean Network and the Animal Welfare Network Nepal.
AHTCS raises awareness of equine welfare by:
passing evidence to district-level stakeholders
presenting papers on the status of working equines in key forums such as the Nepal Veterinary Association conference
organising programmes in collaboration with District Livestock Service Office, including events on World Veterinary Day and World Animal Day
engaging with the OIE National Focal Point for Animal Welfare and Animal Health Directorate, sharing experience, lobbying for new laws on animal welfare standards and following up the approval of the pending Animal Welfare Act.
Service provision
We train animal health providers in areas where there are none, providing five weeks' training for suitable candidates. We also encourage communication between local service providers and equine owners, groups and unions. Finally, we supply first aid kits to treat the pain caused by injury or wounds on long journeys in remote areas.
For professionals
Pages tagged with 'emergency relief'.
Brooke partnerships
We operate in partnership with a variety of organisations to extend the range and impact of our work.
Related news
Brooke's partner in Nepal, the Animal Health Training Consultancy Service (AHTCS), has been given a Special Recognition Award for their work during the aftermath of the Nepal earthquake.
Brooke UK's Al McLeod sees first-hand the effect Brooke's formation of community groups has had on equine owners and their animals at a Nepal tea estate.