Dr Syed Fareh-uz Zaman, Head of Programme
Syed is a veterinarian based in Brooke India's headquarters in the Delhi region. He has been with Brooke for over 20 years and oversees our animal welfare and health; research; and programme design and implementation.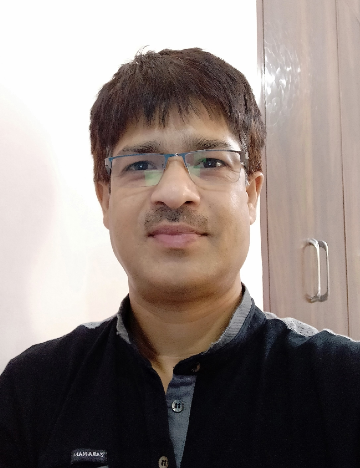 Syed is currently the Head of Programme for Region A (Brooke India has three different geographical regions where we operate: A, B and C). He looks after programme development, including innovation projects, scoping, project initiation, implementation and closure. This is in addition to his role in staff recruitment and monitoring partner financial management. His advocacy role extends to developing and maintaining liaison with the State Animal Husbandry department, veterinary universities and other government development departments in the Indian states of Uttar Pradesh and Bihar.
Expertise
Community development (conceptualisation, development, implementation, participatory assessment of projects/programmes)
Equine medicine
Qualifications
Master of Veterinary Public Health
Master of Business Administration
Certificates in Community Development, Participatory Monitoring, and Evaluation and Research
Hobbies
I enjoy helping those in need (both animals and humans); reading and writing articles/papers related to my work, and cooking.
Most memorable work moment
There are a few moments that stand out to me.
I developed a first aid kit concept, which proved to be a game changer for immediate equine relief on the ground.
I also planned and executed the Sixth International Colloquium of Working Equids in New Delhi in November 2010. The event brought together a diverse range of specialists — including non-governmental agencies, veterinary and animal health workers, policy advisors and community development experts — from 32 countries to discuss equid-related issues. Subjects ranged from livestock emergency standards, the future of working equine welfare research, and modern horse-drawn equipment.
I also expanded Brooke India projects to many new districts around the country.
Best part of your job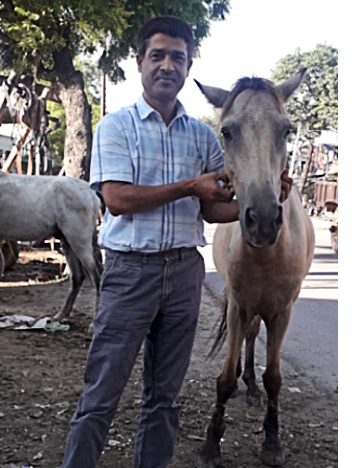 The best part is minimising equid suffering and interacting with underprivileged, excluded and marginalised poor communities. I also enjoy meeting with a wide range of stakeholders.
How did you get your job?
I heard about Brooke through a friend and that way I started loving charity work. I eventually saw an advertisement for a Veterinary Officer post at Brooke India, which I applied for and ended up having a written exam and interview. Luckily, I got selected! Since then I have been associated with Brooke India and have grown to become part of its senior leadership team.