Pakistan at a glance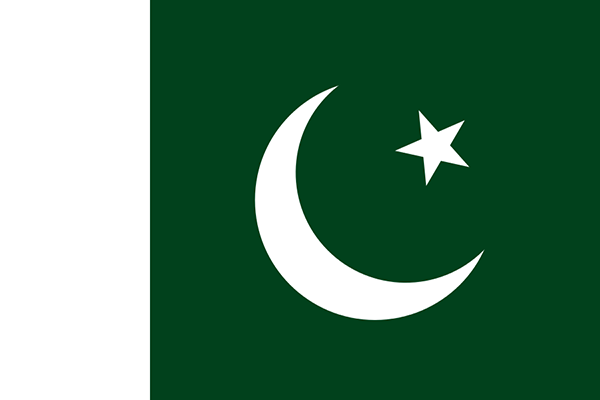 Population: 193 million
Percentage of people living below the poverty line: 22.3%
Number of working horses, donkeys and mules: 4.7 million
Number of partners: 1
Background
There are over 4.7 million horses, donkeys and mules in Pakistan. These animals are involved in a variety of work from transporting people and goods, to working in brick kilns and agriculture. The main welfare issues include work-related injuries, overloading, firing, slit nostrils, lameness, worm infestation and colic.
Nearly a quarter of Pakistan's population live on less than a dollar a day (equivalent to £0.63), surviving either by farming or producing major exports such as textiles, rice, cotton and leather.
There are about 11,000 brick kilns across Pakistan, where between 750,000 and 900,000 people work alongside 115,000 animals to support their families. The brick kilns are tortuous environments of extreme temperatures, lack of shade, difficult terrain and overloading which can cause suffering for horses, donkeys and mules. Disease and injuries are common.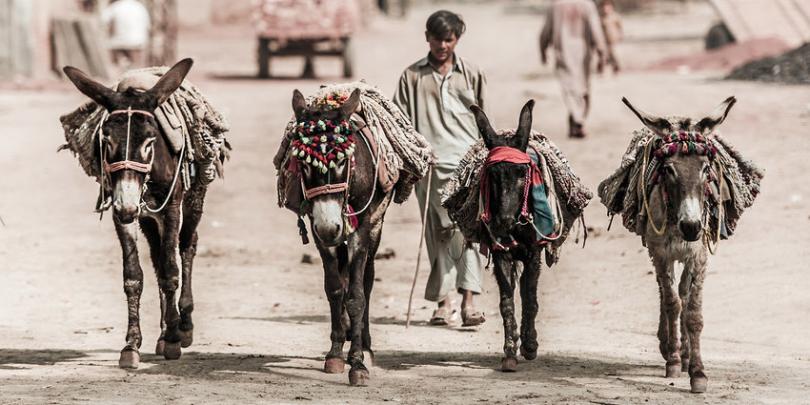 Brooke Pakistan, an affiliate of Brooke with 240 employees, delivers veterinary and welfare services to working equines through a network of 32 Community Equine Welfare Teams (CEWT) and five Equine Welfare Centres (EWC) in 30 districts within the provines of KPK, Punjab and Sindh.
Our partner in Pakistan is the Sindh Rural Support Organization (SRSO).
Our impact from July to September 2015
Number of working horses, donkeys and mules we reach: 599,136
58,206 animals given veterinary treatment and vaccinations
369 animal admitted to equine welfare centres
64 local vets trained
64 monitoring and mentoring visits
34 farriers, saddlers and clippers trained
11,434 welfare resources (grooming kits, water buckets, eye fringes and straps) provided to equine owners/users
26 water troughs constructed
23 hand pumps installed
6 sheds/shelters constructed and 16 shed/shelters renovated
1,478 community awareness meetings
12 visits to schools
What's happening now
We work in over 250 brick kiln sites to alleviate suffering and bring about change. Coal mines are an equally tough environment for donkeys and their owners; hot, dusty and dangerous. Again, we're working with owners to bring about changes in attitudes and technical knowledge to improve welfare.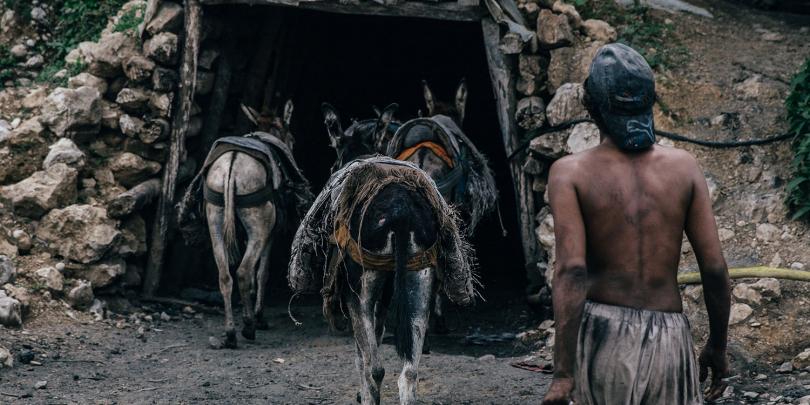 Community engagement
We deliver veterinary and welfare services, but welfare problems cannot be improved through veterinary services alone. A flexible, community-based approach informed by a detailed understanding of how economic and social issues affect animal welfare in local communities, is also required.
We run Participatory Interactive Demonstrative Sessions (PIDS) with owners and users, which address issues affecting equine welfare.
Advocacy
Brooke Pakistan aims to influence civil society, government and non-government organisations, raising a voice for equine welfare and lobbying for their inclusion in policy. Examples include:
establishing civil-society led regional forums that foster the cause of working equine welfare in Pakistan through media
disseminating evidence, such as the Voices from Women report, at all forums (both governmental and other organisations) on the links between working equines and human development
working directly with government livestock departments through hosted Brooke teams to ensure the inclusion of equines in their livestock welfare programs and initiatives
adding topics on equine diseases and management in the training curriculum through the Animal Husbandry In-service Training Institute.
Service provision
Brooke Pakistan has reached nearly 600,000 working horses, donkeys and mules in more than 300 of the poorest communities in Pakistan and trained hundreds of vets, local service providers and Community Based Animal Health Workers (CBAHW).
Brooke Pakistan trains and builds the capacity of local service providers such as farriers, saddlers and cart makers. We also educate government and private vets and train local people to become CBAHWs, lady livestock workers and community livestock extension workers.
With your help we can reache even more working horses, donkeys and mules in Pakistan
Read more about our work in Pakistan
Brooke partnerships
We operate in partnership with a variety of organisations to extend the range and impact of our work.