Pakistan
Pakistan has an estimated 4.75 million equines. Starting from a single mobile clinic in Peshawar, we have been working in country since 1991.
Pakistan at a glance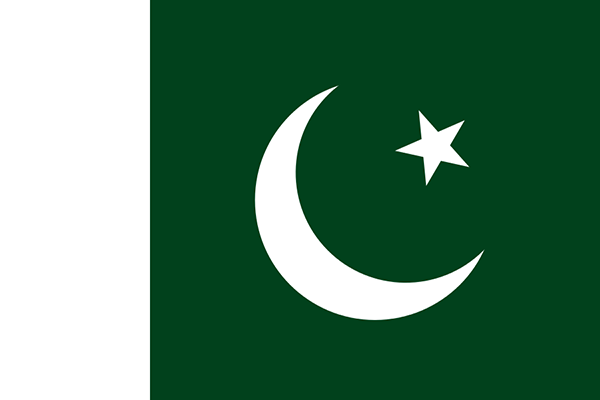 Population: 212 million
Percentage of people living below the international poverty line: 24%
Number of working horses, donkeys and mules: 5.9 million
Sources: World Bank 2015/18, and FAO 2018
on this page
Background
While poverty in Pakistan has declined dramatically in recent years, nearly a quarter of the population still live on less than a dollar a day.
There are 6 million horses, donkeys and mules in country and these animals are involved in a variety of work from transporting people and goods, to working in agriculture, brick kilns and coal mines.
Some of the main welfare issues they face include lameness, poor body condition, wounds, eye diseases and abnormal hoof shapes.
The country's brick kilns and coal mines are particularly extreme working environments and home to some of the country's most vulnerable working animals and people.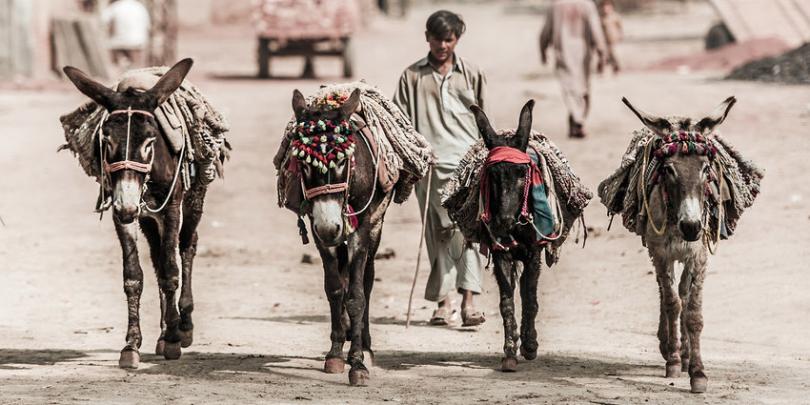 What are we doing?
Our goal is to improve the welfare of 98,000 working equines in Pakistan by 2021 through:
working with brick kiln owners, equine owners and users and local animal health practitioners to improve the welfare of equines in brick kilns
working with coal mine owners, equine owners and users, and local animal health practitioners to improve the welfare of equines in coal mines
working with equine-using communities so they adopt welfare friendly practices
influencing national and provincial governments and other institutes to incorporate equine welfare into their policies.
Snapshot of our work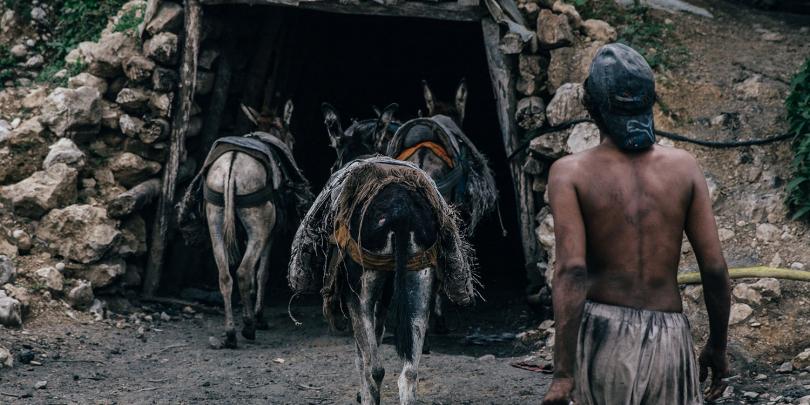 Brick Kilns
Conditions for people and animals are exceptionally harsh in Pakistan's brick kilns.
Indeed working animals play a key role in the brick production value chain but are amongst the most vulnerable and mistreated equines in the world. They work long hours every day with inadequate water, food and rest to sustain them. When they can work no more because of exhaustion, injury or illness, they're abandoned to die because their owners are unable to access or pay for their care. The extreme vulnerability and suffering of animals in brick kilns is linked to the environment they operate in, and the vulnerability of their owners, many of whom are profoundly poor migrant, bonded labourers working within a highly profitable and unregulated industry. Brooke's brick kiln project in Pakistan aims to transform the lives of working equines, through a dual approach that will:
Embed good practice standards for animal welfare in 500 brick kilns that will serve as demonstration sites for future scale up across the industry;
Change policy and the regulatory environment for working conditions in brick kilns to create a supportive policy and legal environment for the roll-out of improvements across the sector.
In 2019, a mid-term independent evaluation of the project was carried out to assess progress, identify successes, challenges, and look at recommendations for the remaining two years of the project. An excerpt from the 68-page report says:
"Brooke Pakistan (BP) made the strategic decision to discontinue the provision of free routine treatments and adopt a sustainable strategy in line with Brooke's overall Theory of Change. Given this took place just 18 months ago, very good progress has been made across many aspects of the project. Valuable contributions have been made to policy and legislation changes and the embedding of these changes is beginning to happen in brick kilns, livestock departments and training institutes/universities. There are good improvements in the capacities of equine owners/users and local service providers, and linkages between them. The early signs of sustainability of BP's interventions are very promising… The involvement of brick kiln owners in taking responsibility for introducing and maintaining equine facilities is a significant achievement."
Brooke is sincerely grateful to The Alborada Trust for their significant support of the brick kiln project in Pakistan.
read our success stories
Brick kiln owner Rana Rashide became an advocate for animal welfare.
Coal mines
Coal mines are extremely tough environments for both donkeys and their owners. Our work in the mines is especially difficult because conditions for the miners themselves are very poor. Some of our work in this area includes building trust within the mining communities through the provision of basic infrastructure, such as shelters and water troughs, as well as providing first aid.
Once this trust has been built, we organise community meetings to teach basic management practices (such as grooming and hoof cleaning, wound management, feeding and water awareness) and recruit welfare champions who promote good practice more widely.
We also identify, train veterinary and other local service providers (farriers, saddlers and feed sellers), and ensure the miners have access to affordable and good quality services.​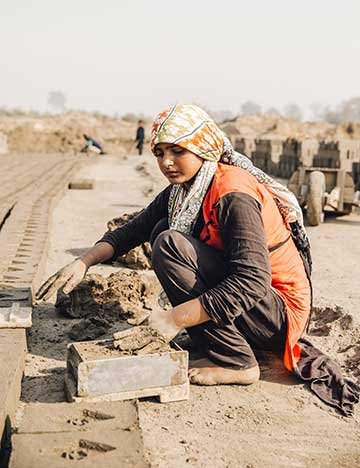 Advocacy work
Brooke Pakistan aims to influence civil society, government and non-government organisations, raising a voice for equine welfare and lobbying for their inclusion in policy. Examples include:
disseminating evidence, such as the Voices from Women report on the links between working equines and human development
working directly with government livestock departments to ensure the inclusion of equines in their livestock welfare programmes and initiatives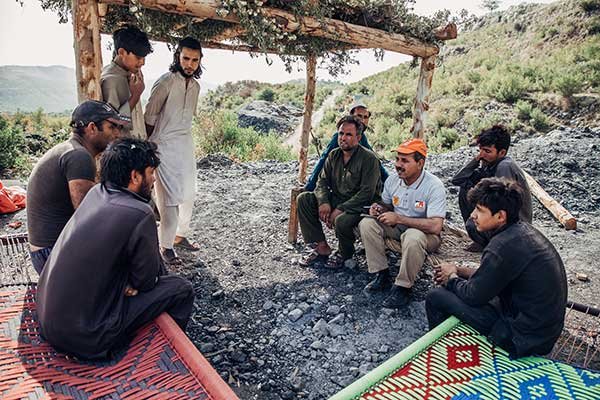 Working with communities
Brooke runs interactive sessions with equine owners and users to address issues affecting their animals' welfare. 
Educating groups of owners ensures our messages reach bigger audiences though 'cascading' - passing the information on to others. Innovative methods include working with women's groups to empower them to take the lead role in caring for their animals, and using competitions and peer pressure to make communities aware of good animal welfare practice, not only for their own equines, but also for those in neighbouring villages. 
With your help we can reach even more working horses, donkeys & mules.