Sana Khawaja, Community Development Manager
Based in Lahore, Sana improves equine welfare through effective community engagement by understanding the needs and priorities of equine-dependent communities. She supports Brooke Pakistan's partner organisation, CCA (Community Change Agent), by ensuring staff can effectively facilitate and support the implementation of community-based activities in line with relevant organisational strategies, standards, and policies, as well as recognised sustainable development best practices.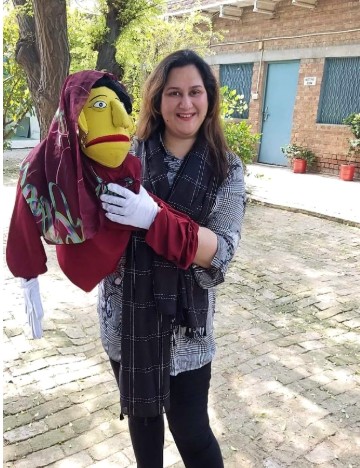 Expertise
Strengthening community development approach
Capacity building of stakeholders on community development
Curriculum development
Liaising and linkage development
Qualifications
Master of Science in Psychology (University of the Punjab, Pakistan)
Hobbies
Music, cooking, tourism and poetry.
Most memorable work moment
While working with marginalised communities, every moment is memorable when changing their lives for the better. But specifically during COVID-19, when everyone was in a lockdown situation, equine owners were facing a difficult time as they were unable to earn a penny. Brooke Pakistan was trying to link equine-owning communities with other humanitarian organisations so that they could sort some support. One organisation, the Allah Walay Trust, distributed ration bags to 180 households. It was a huge gathering and community members were so happy and they were acknowledging Brooke's efforts for them, even in the pandemic situation.
Best part of your job
Working animals are always very neglected in society, especially mules and donkeys. There are some stigmas which are associated with them. Equine-owning communities are also very marginalised in society. So, being a Brooke employee, I have a chance to work for them. Brooke Pakistan always encourages its employees to work independently and welcomes new ideas for betterment in communities and working environments. A conducive environment for any staff member always nourishes work. 
How did you get your job?
I joined Brooke Pakistan in June 2019. Before that, I had 12 years of experience in another non-profit organisation. While working with the development sector I have worked with different NGOs on a range of issues, including community development, child rights, sexual reproductive health rights for adolescent girls, women's empowerment, and water sanitisation hygiene for marginalised communities.