Dr Saurabh Singh, Head of Programme
Based in Delhi, Saurabh is a veterinarian who is responsible for heading up Brooke India's programmatic work in Region C (Brooke India is split into three regions - A, B, and C). He leads on developing and maintaining liaisons with the State Animal Husbandry department, vet universities and other government departments within his operational area. He also assists in the community engagement aspects of the Global Farriery Project in India.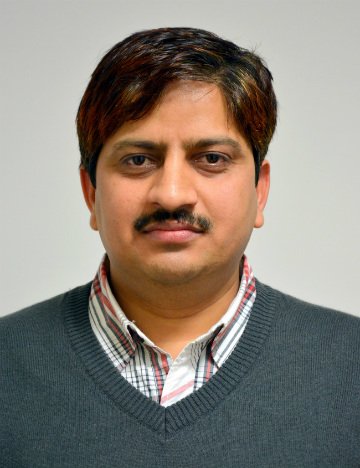 Expertise
Community development
Human behaviour change
Qualifications
Master in Veterinary Epidemiology and Preventive Medicine
Certificate courses in Community Development, Participatory Monitoring and Evaluation, and PRA
Hobbies
I enjoy reading and playing badminton.
What's your most memorable work moment?
I led a participatory research project looking at the parasite trypanosoma evansi, which can be deadly for horses and numerous other species. The results of this played an instrumental role in reducing mortality in 10 communities.
I was also proud to facilitate a unique pilot intervention to address the heavy mortality rate of foals in Qalandar communities, which was successful in significantly reducing this rate.
Finally, I felt like I made a real impact in the wake of the Uttarakhand flash floods of 2013, when I secured specific funding for a post-disaster relief project.
How did you get your job?
I was motivated by a former teacher in college who was working with Brooke India. I applied for the recruitment and got selected. After joining Brooke, I found the work immensely professional and satisfying, hence I continued to work with the organisation and grew along with it to become part of the Senior Leadership Team.