Dr Vincent Owino Oloo, Animal Welfare Officer
Based in Nairobi, Vincent is a veterinarian overseeing animal welfare issues. He supports East Africa staff and partner veterinarians by capacity building on animal welfare, equine veterinary medicine and implementation of the Animal Health Mentoring Framework. He also leads on farriery work within the programme and on anti-microbial resistance (AMR) issues.
Expertise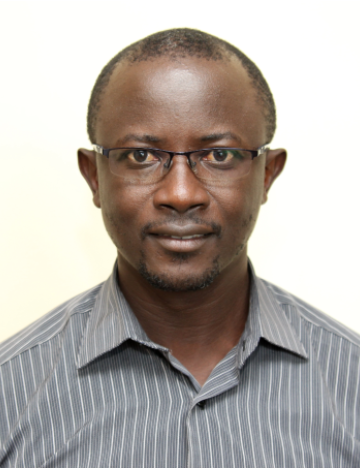 Working in partnership and collaboration with the government veterinary services department and other relevant organisations
Qualifications
Bachelor of Veterinary Medicine, University of Nairobi

Masters degree in Project Planning and Management, University of Nairobi (in progress)
Hobbies
Travelling around the world and appreciating different people, cultures and their way of life. I also have a passion for the environment and wildlife.
Most memorable work moment
When I joined Brooke East Africa in 2013 as one of its pioneer staff, I had the task of ensuring the strategic change of project delivery. This was initially from direct veterinary service provision to the sustainable way of building structures by capacity building, and mentoring local veterinary service provision through strengthening public-private partnerships.
Best part of your job
The satisfaction of seeing the change people are able to give to their animals.
How did you get your job?
I got the job at Brooke through an advertisement posted in a Kenyan veterinary forum, where I applied and was successfully interviewed for the job. The role expanded on my previous experience working at Heifer International Kenya, where I was a livestock specialist involved in strengthening the animal health services in veterinary service provision. I trained both government and private vets to offer quality provision for the animals.