Speak with one of our team 0207 470 9343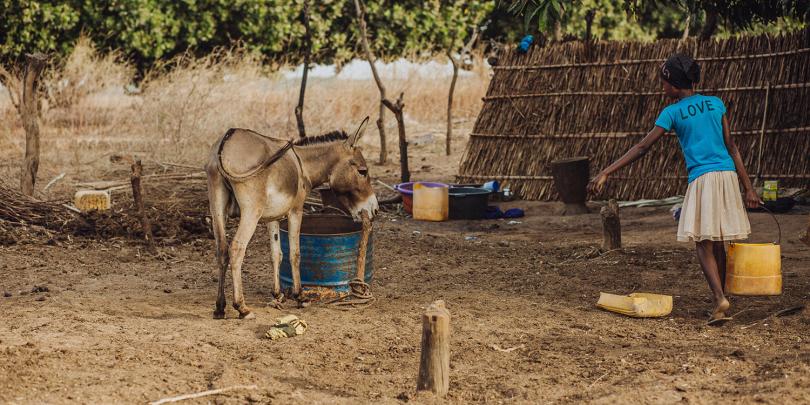 A better world for working animals is by no means out of reach. With your help we can:
change the lives of working horses and donkeys by providing them with clean water and nutritious food
inspire future generations to nurture and protect their working animals so they can live free from pain and suffering
increase our work, expanding into new countries and reaching millions of working horses and donkeys every year
The steps to make this happen begin with you.
Receive a no-obligation Gifts in Will information pack
"My own horse died many years ago and I feel that the care I gave my horse then should be transferred into money to help these animals less fortunate."
Around half of the donations we receive are from gifts in Wills. Leaving a gift in your Will guarantees a better future for working horses and donkeys, and their owners.
"I have just changed my Will and am leaving a gift to Brooke which I have supported for over 45 years. I was given a book called "For the love of horses" when I was 12 years old and pony mad. I read this book from cover to cover, loved it and it was the start not only of my support for abused and neglected horses, but of all animals across the world."
Valerie's story
Valerie, like many of our supporters, grew up with horses – her father was a butcher and used a horse and cart before he bought a van. The horse lived out his final days in a field at the end of their garden.
She first heard about Brooke after seeing our work overseas and got involved on her return to the UK. Valerie believes that leaving a legacy to Brooke will make a difference and change the way working animals live in the world's poorest communities.
"All my life I have been involved in animal welfare and horses, especially as my horses have given me so much pleasure. This way I can give something back and hopefully give equines in a less fortunate situation a better quality of life. If all horse lovers did then Brooke would be able to do so much more and have the confidence to commit to future projects."