Dr Mirciadez José Corralez Rugama, Animal Welfare Officer
Mirciadez is a veterinarian based in our Nicaragua office. He is responsible for training our partners on welfare issues and is a proud animal welfare ambassador. He has worked with Brooke for six years.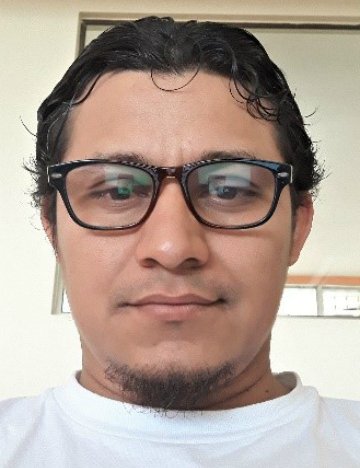 Expertise
Strengthening the capacities of partners in equine husbandry and handling practices.
Raising the profile of equines and their contribution to the family economy
Animal welfare training
Qualifications 
Doctor of veterinary medicine
Postgraduate certificate in preventive and therapeutic clinic of small and big species
Hobbies
I like to watch educational videos, carry out agricultural tasks depending on the season and spend time with my family.
Most memorable work moment
For me it was the first workshop with Brooke Latin America and Caribbean (BLAC) partners and members on the induction of animal welfare and equine handling; it was a great activity in conjunction with community families. It was surprising that, before this, none of the partners had recognised the equine species in their projects. Today, it is very encouraging to hear from partners talking about equine welfare, replicating messages to owners and looking for ways to incorporate the issue into their strategic planning.
Best part of your job
The learning, for me, is the most rewarding. Learning and sharing knowledge of each partner, of people in the communities, and feeling that the issue of equine welfare arouses interest and recognises the lack of visibility of the work of the species. For me, Brooke has been a great school to understand animal welfare from a human approach, considering that animals should experience a life without suffering.
How did you get your job?
Before Brooke, I worked for a government institution in programs for agricultural production with producer families in the communities. My job was to provide technical assistance in agriculture and livestock, conducting training workshops for families and keeping a record of productivity at the municipality level. I listened to the notice of the job in Oikos/Brooke (el proyecto piloto), and I liked his description about equine welfare. At that time I did not have a lot of experience with equines but I had basic knowledge, and in the farms I also had looked at equines, but it was on few occasions. When I saw the job I was excited and in the end I had the opportunity to enter Brooke, first in a pilot project that Oikos/Brooke had, and then with the experience I applied again to a position in Brooke already as a program in the country and the region. Today I am satisfied to be part of the Brooke family.