Syed Naeem Abbas, Advocacy Manager
Naeem manages policy and advocacy initiatives in Pakistan. He works with government, civil society, academia and donor agencies to prioritise animal welfare agenda in the country. His key priorities include policy analysis, planning, budgeting, implementation and monitoring advocacy tasks.
Expertise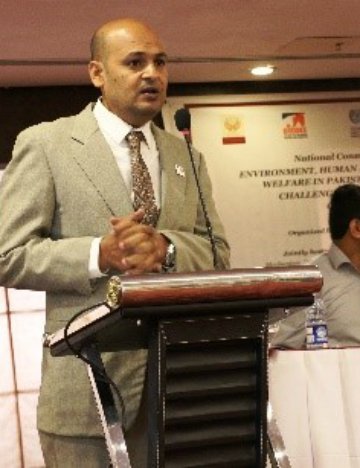 Policy reform
Community engagement
Research (qualitative and quantitative, participatory and action research)
PRA/PLA methodologies
LFA, PCM and strategy creation
Qualifications
Publications
Poster presented in WEVA Congress Guadalajara, México, October, 2015, on 'Socio economic aspects of working equids'.
Poster presented on 7th International Colloquium on Working Equids – 2014 at Royal Holloway, University of London on 'Voices from women'.
A One Health approach to creating lasting change in the Brick Kilns of South Asia (Naeem Abbas, Dr Shereene Williams and Carine Bambara)
Hobbies
Animals and taking care of my pets
Most memorable work moment
Organising World Animal Day in Governor House Punjab was a huge success in 2019. The honourable Governor also praised Brooke's work and shared his dream to see animal welfare conditions improved in Pakistan and ensured his full support for the cause. 
Best part of your job
It is always pleasing to lobby with government and other external stakeholders explaining the linkages between human and animal welfare and why other organisations should join hands to work for animal welfare. Every single point going into the planning and implementation of influencers leaves an impact on the lives of needy animals and that is very important work to do.
How did you get your job?
I was working with the University of the Punjab as Research Officer when Brooke reached out to our office for research study. We conducted a study for Brooke titled "A Socio-economic Analysis of Brooke Hospital's Activities". That was the time I developed my interest in the organisation. Later I joined Brooke as Risk Assessor and Community Interaction Specialist.