Brooke attends European Parliament event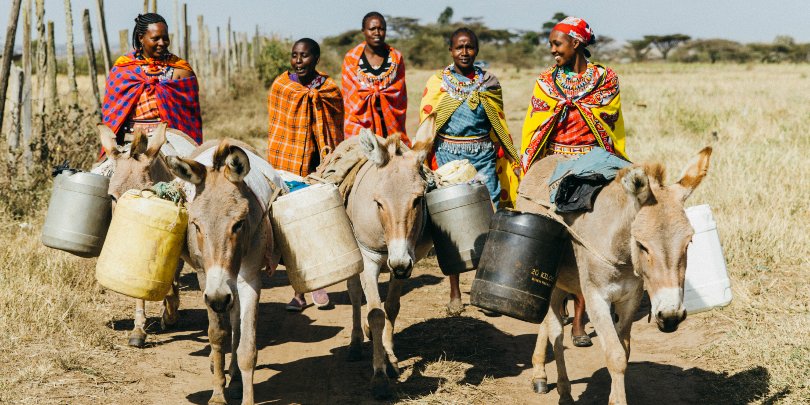 On 15 November our chief executive Petra Ingram and other representatives from Brooke attended the Animal Welfare Intergroup, the focal point for animal protection & conservation issues in the European Parliament. The event, held in the European Parliament in Strasbourg, focussed on the trade in donkey hides across Africa.
 
The donkey hide trade is one of the biggest issues affecting the lives of donkeys right now. Donkeys are being stolen, horrifically mistreated and cruelly slaughtered for their hides, to meet an increased demand from China. The hides are used in producing 'ejiao' for traditional Chinese medicine. There are welfare abuses in the holding, slaughter and transport of thousands of donkeys.
We hope that highlighting this issue to the attending MEPs will prompt more research, and ultimately bring us a step closer to making real positive changes.
Another knock-on effect that Brooke has witnessed on the ground through our beneficiaries and partners, is the impact on people's livelihoods. Reports have said that up to 400 donkeys are being stolen in Kenya each month, and this can leave people suddenly unable to earn a living. Substantial loss of earnings and extreme price inflation of donkeys mean that poor people cannot afford to replace their animal and can backslide into poverty.
 
The intergroup was attended by Members of the European Parliament (MEPs) and they heard talks from Brooke, The Donkey Sanctuary and World Horse Welfare. MEPs of course have the power to change policy in the EU, but they and the European Commission also have influence on their counterparts around the world, including in Africa and China. The aim of the session was to show MEPs how this issue is having a deep impact on the welfare of donkeys and also the lives of owners who rely on the animals for their livelihoods.
 
Petra's speech focussed on the impact of the livelihoods of donkey owners, as well as the animals themselves. She said:
 
"Donkeys provide a huge contribution in developing countries all over the world. For example, every day a donkey earns users & owners in Kenya between $5-12, doing tasks such as carrying goods to market or in farming. Loss of a donkey not only results in that income being jeopardised, but also increases the burden on families to carry out manual work themselves. Our research shows that vulnerable people are particularly affected, especially women and the elderly who use their donkeys for daily chores and transportation. This can even keep children out of school."
 
"We hope that highlighting this issue to the attending MEPs today will prompt more research, and ultimately bring us a step closer to making real positive changes. Brooke has made great progress so far, but the issue is too large for us and other charities to tackle in isolation, so we must raise awareness in this way for the benefit of donkeys and the people who depend on them."
 
A write up of the event is available on the Intergroup's website