why good animal welfare is important
We believe that animal suffering is preventable and that good animal welfare protects human livelihoods. For 600 million people in some of the poorest places in the world, 100 million of these animals are the backbone of communities and their best means of making a living. Without healthy working horses, donkeys and mules, they wouldn't be able to put food on their tables, send their children to school or build better futures for themselves and their families.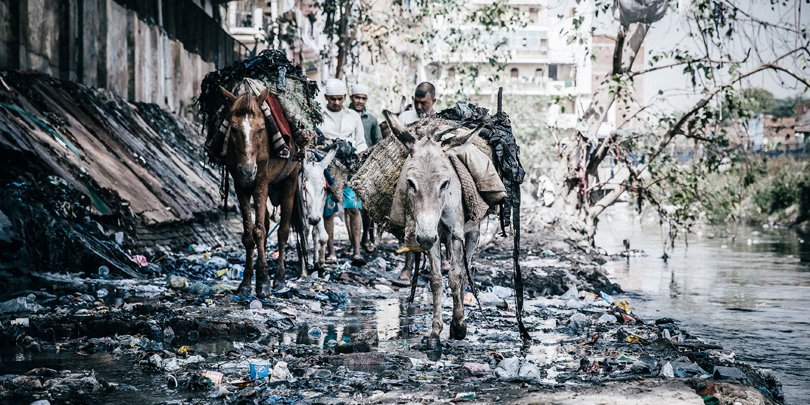 We work with owners, communities and policy makers to bring about lasting improvements to the lives of working animals. Brooke works hard to deliver significant and lasting change, even in some of the world's most challenging areas. We use our expertise to train and support owners of horses, donkeys and mules, local vets, farriers, harness makers and animal traders to improve standards of care. 
read about our work in the field
How we work directly with equines and their owners, their communities, vets and other animal healthcare providers.
1934: Brooke's beginnings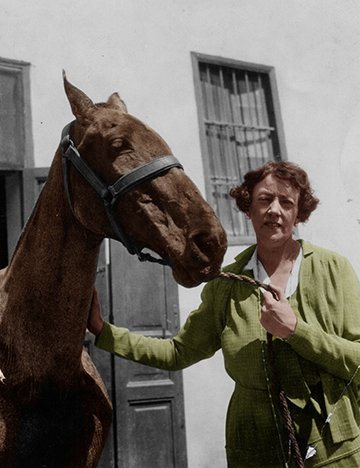 On arrival in Egypt in 1930, Dorothy Brooke, the wife of a British cavalry officer, sought out the former war horses that had been put to work in Cairo and beyond when the conflict ended in 1918. Her pleas in a letter to the editor of the then Morning Post (now The Telegraph) were heard, and with help from the British public, Dorothy raised enough money to buy back 5,000 of the horses. She then went on to set up a free veterinary clinic in Cairo in 1934 – the Old War Horse Memorial Hospital – and so Brooke's work began.
Brooke in numbers
100 million: the number of working horses, donkeys and mules all over the world
600 million: the number of people whose lives are supported by working equines
11: the number of countries we work in across Africa, Asia, the Middle East and Latin America
8: the number of innovation projects we funded in 2017/18
1,263,637: the number of working horses, donkeys and mules reached by Brooke services in 2017/18
Our vision
Our vision is of a world in which working horses, donkeys and mules are free from suffering.
Our mission
Our mission is to transform the lives of vulnerable working horses, donkeys and mules around the world. We relieve their immediate suffering and create lasting change by working with people, communities and organisations.
Our strategic goals and objectives
Goals
Global reach: Brooke will reach more working horses, donkeys and mules worldwide
Sustainable improvement: Brooke will have programmes that deliver sustainable change
Objectives
Scale: We will do more work with more animals in the most need.
Income: We will grow income and awareness
Quality: We will ensure Brooke standards of quality achieve sustainable change
Impact: We will be accountable to donors and beneficiaries by measuring our impact
See also
In order to sustainably improve equine welfare we recognise the complex interaction between the equine, the equine owning communities, and the system within which they co-exist. 
The welfare of working horses, donkeys and mules the world over is an overlooked - yet crucial - part of keeping families out of extreme poverty. It's time to take note.