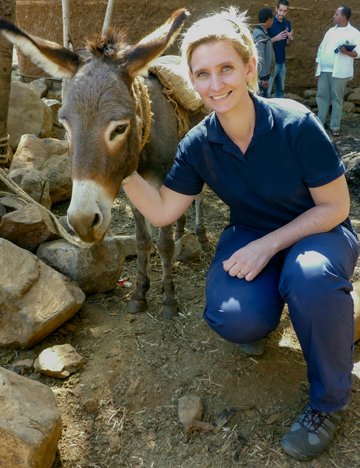 Zoe is an animal welfare scientist with a history of leading and developing scientific research in the fields of animal welfare, behaviour, ecology, wildlife conservation, and in documenting the role that working animals play in international development.
Born and raised in the Middle East, Zoe has a strong international outlook and is particularly interested in the relationship between animals and humans, and the role that animals play in supporting the livelihoods of people in developing countries. She has a strong history of working across Africa and the Middle East, and is highly experienced in developing and implementing national and global policy for animal protection.
Zoe is passionate about developing robust, objective evidence to advocate for the importance of working equids to rural communities around the world, and has most recently been leading the global research programmes for The Donkey Sanctuary. Having recently left this role, Zoe is now studying veterinary medicine. She is excited to bring her experience and skills to Brooke, and is looking forward to continue advocating for working equids around the world.