Kirsty Hayes
Kirsty Hayes became Brooke's new chair in December 2020, taking over from Sir Evelyn Webb-Carter.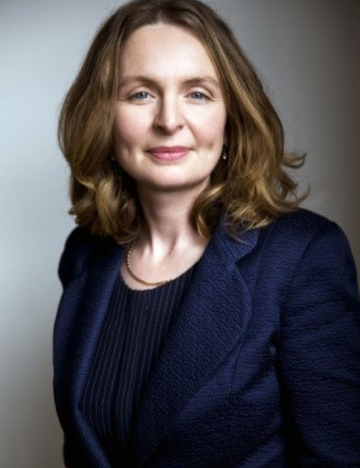 She is currently the International Director at the Home Office, and was recently announced as the UK's new ambassador to Argentina, a position she will take up formally in September 2021.
Kirsty was previously ambassador to Portugal. Before becoming a British Ambassador, Kirsty was Head of the International Organisation Department in what was then the Foreign and Commonwealth Office, where she was responsible for policy on the United Nations, the Commonwealth and was the UK's lead negotiator at the 2013 Commonwealth Heads of Government Meeting.
During her career, she has had postings in Washington and Hong Kong, as well as spending three years in Sri Lanka accompanying her husband who was then British High Commissioner. Whilst in London she has worked on areas including the European Union, the environment, human resources and communications.
Kirsty enjoys horse riding, and competes in eventing and show jumping.