Jan Leeming supports Bloom for Brooke
This summer, TV broadcaster and long-time Brooke supporter Jan Leeming is urging the public to show off their gardens and home produce to help working horses, donkeys and mules and the families who depend on them for their livelihoods.
Bloom for Brooke is a new fundraising initiative which asks us to share our love for our gardens whilst also encouraging donations towards Brooke. There are four ways to get involved, either by organising an open garden or socially distanced traditional garden party with friends, family or neighbours, growing and gifting home-grown goods to family and friends, setting up a pop-up honesty shop offering veggies and flowers and other home-made produce, or by opening your garden virtually via Facebook.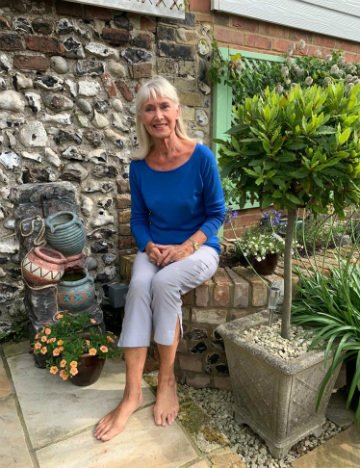 Jan said: "Gardening can be a wonderful way to relax and create something beautiful no matter how large or small the space. As such, I'm delighted to be supporting Bloom for Brooke and celebrating the joy of nature whilst helping working horses and donkeys around the world. I've really enjoyed watching my agapanthus flowers flourish this year and am looking forward to showing them off for a great cause!"
Money raised from Bloom for Brooke will go towards Brooke's work with working animals across Africa, Asia, the Middle East and Latin America. Over 100 million of these animals are currently working worldwide, earning an income that around 600 million people rely on to put food on their tables, send their children to school and build better futures for themselves and their families. Brooke works with owners, communities, service providers, governments and international organisations to make long lasting improvements to the lives of animals and their owners.
To find out more about how to take part in Bloom for Brooke and to download your free fundraising pack, including bunting, thank you cards and posters, click here.