Every Horse Remembered pin badges and ambassadors
Brooke has launched an Every Horse Remembered pin badge and announced five new equestrian campaign ambassadors to mark the anniversary of the battle of Verdun.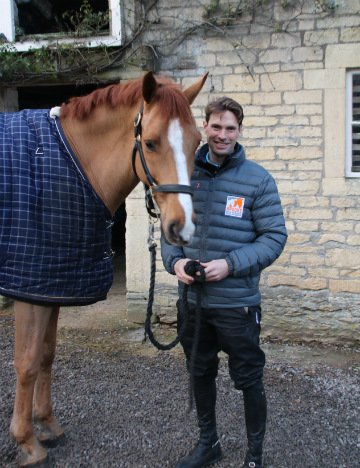 The group will be promoting the campaign through social media, attending events and supporting specific fundraising initiatives through 2018.
The commemorative badge depicts the Every Horse Remembered logo and is available to buy now.
Each one costs £3 plus postage and packaging, and provides the perfect way for supporters to show they're honouring the lives of war horses, and help working horses, donkeys and mules of today.
Harry Meade said: "It is so important to honour the bravery of the millions of horses who served alongside our soldiers in World War I. I'm supporting Brooke's Every Horse Remembered campaign to help them reach their £1 million target in tribute to our war horses and to raise awareness of today's working animals around the world.
"Learning about Brooke's work has made me realise how lucky our own horses are to have all their basic needs looked after. But there are still millions of animals in desperate need of our help, so why not start fundraising today to help Brooke continue their amazing work." 
The launch marks the anniversary of the beginning of the battle of Verdun, a First World War clash that lasted almost 11 months.
It was the longest battle fought on the Western Front and was so bloody it was known as the 'Meat Grinder' in the trenches. Thousands of horses died in the battle, and on just one day 7,000 were killed by a shelling.
Brooke's founder Dorothy Brooke sought out many of the left over war horses years later in Cairo, Egypt. Sold into a life of hard labour, many were walking skeletons by the time she found them. She set up the Old War Horse Memorial, a legacy that evolved into to Brooke, the largest working equine welfare charity in the world.
Every Horse Remembered highlights the heroic struggle of working horses, donkeys and mules of the past and present, and will build better lives for future generations.
Eight million horses, donkeys and mules died in World War I, three-quarters of them from the extreme conditions they worked in. Find out more about these brave war horses.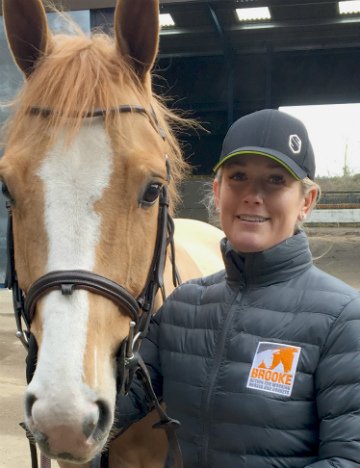 International show jumper Laura Renwick said: "Horses have worked side by side with people for centuries, not least in the First world War. It's vital that we remember the sacrifice they gave.
"Brooke's Every horse Remembered campaign is the perfect way for UK horse lovers to do this, whilst helping provide a better future for the working equine heroes of today."