Brooke raises £2000 during War Horse UK tour shows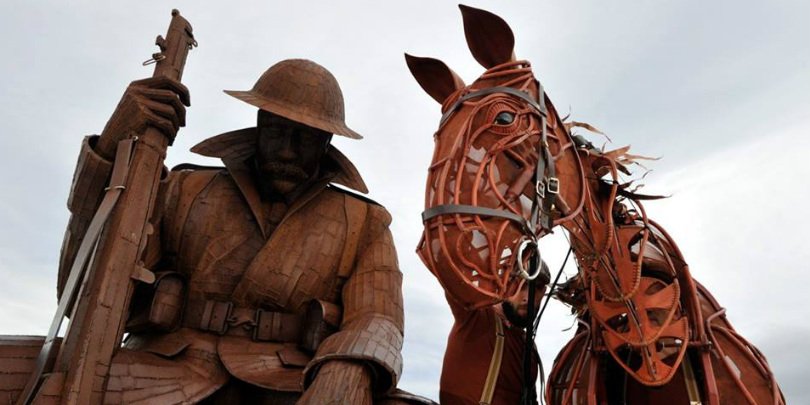 Brooke raised £2000 thanks to donations from theatregoers during the Sunderland Empire Theatre leg of the War Horse UK tour, which ran from 6 to 23 February.
The charity, which protects and improves the lives of working horses, donkeys and mules around the world, has close ties to the War Horse story having been set up in 1934 to rescue the horses left behind in Egypt after World War 1.
Last year, Brooke's yearlong campaign, Every Horse Remembered marked 100 years since the end of World War 1 and highlighted the eight million horses, donkeys and mules who lost their lives during the conflict.
Caroline Robertson, Brooke Senior Regional Fundraising Officer, said: "War Horse is a story which has close ties to the history of Brooke, so we were delighted to have the opportunity to spread awareness during this run of shows. Thank you to Brooke's extremely passionate group of volunteers in Northern England for engaging with theatregoers and collecting vital donations towards making a real difference to the lives of hard working animals around the world."
Throughout the performances, all 60 cast and crew members wore Brooke's Every Horse Remembered pin badges on or inside their costumes.
Unfortunately, working horses are not a thing of the past. By highlighting the struggle of working horses past and present, Brooke aims to build a better life for horses in the future. Over 100 million of these animals are currently working worldwide, earning an income that around 600 million people rely on. Brooke works in more than 11 developing countries, with owners, communities, service providers and governments to make long lasting improvements to the lives of animals and their owners.