Brooke announces first ever virtual Christmas quiz and prize draw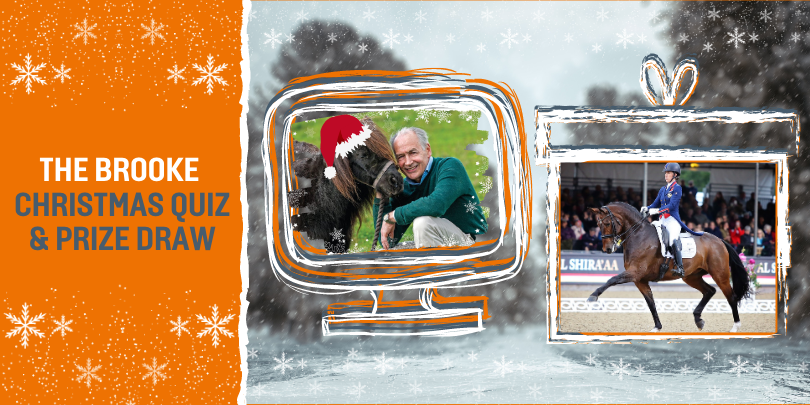 Broadcaster Alastair Stewart will host Brooke's first ever virtual Christmas quiz on Facebook Live and Zoom on Wednesday 16 December at 7.30pm.
The quiz is free to enter, although an optional donation is encouraged. Throughout this difficult year, horses, donkeys and mules have continued to work and provide a lifeline for their communities. Now, Brooke is urging supporters to show kindness at Christmas and help bring happiness to these animals and those who depend on them.
Earlier this year, hundreds of supporters took part in a string of virtual quizzes hosted by Alastair and comedian Rory Bremner, raising almost £5000 for working horses, donkeys and mules.
I'm thrilled to be putting on my quizmaster hat once again and getting stuck in to a festive evening of quizzing and giving. Earlier this year I was bowled over by the generosity of Brooke's supporters and can't wait to raise even more money to help hard-working animals and their communities. So, put on your finest Christmas jumper, grab a warm mince pie and join me for some goodwill and festive spirit.
Supporters will also have the opportunity to enter a special prize draw from now until the day of the quiz to be in with the chance of winning one of five exclusive prizes, including a masterclass with Brooke Global Ambassador Charlotte Dujardin and a private tour of the Household Cavalry. Online entries cost £5 and winners will be drawn on Monday 21 December.  
For further information about the quiz and to enter the prize draw, click here.