Alastair Stewart - a photo diary from Senegal
In April 2019, Brooke Patron Alastair Stewart travelled to Senegal to see our vital work around the country. He was joined by CEO Petra Ingram and Brooke West Africa Regional Representative Emmanuel Sarr.
DAY 1 - A VISIT TO THE MEKHE SHELTER
Alastair's trip started with a visit to a shelter in Mekhe, which had been built in conjunction with the local farmers union, UGPM.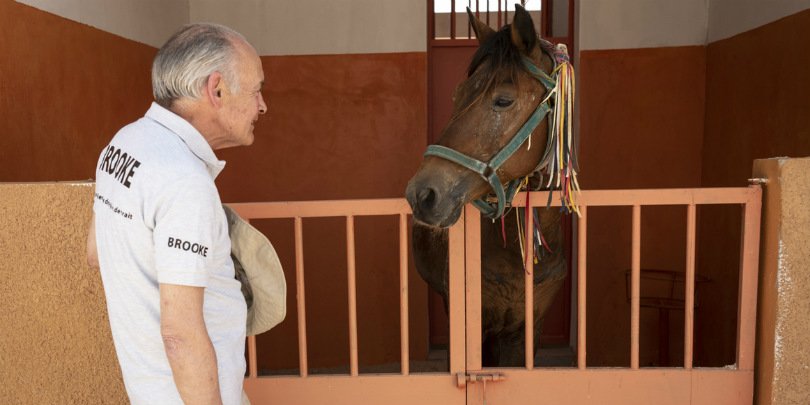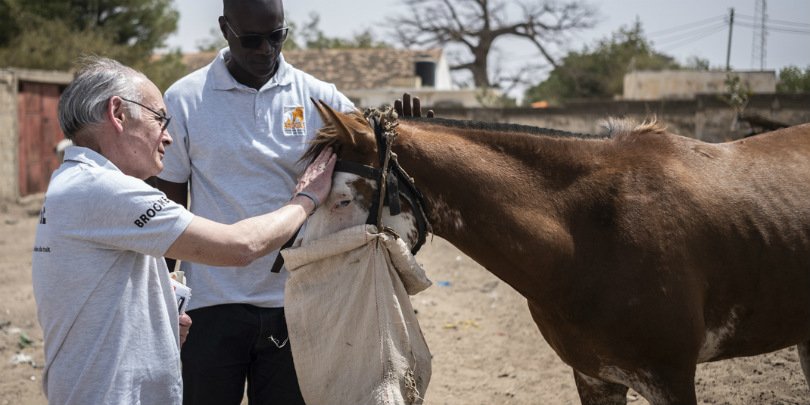 Opened in December 2018. The shelter is close to the local market and provides owners and working horses, donkeys and mules with vital shade and water. Senegal lies in the drought-prone Sahel area, where water supplies diminish and crops can suffer.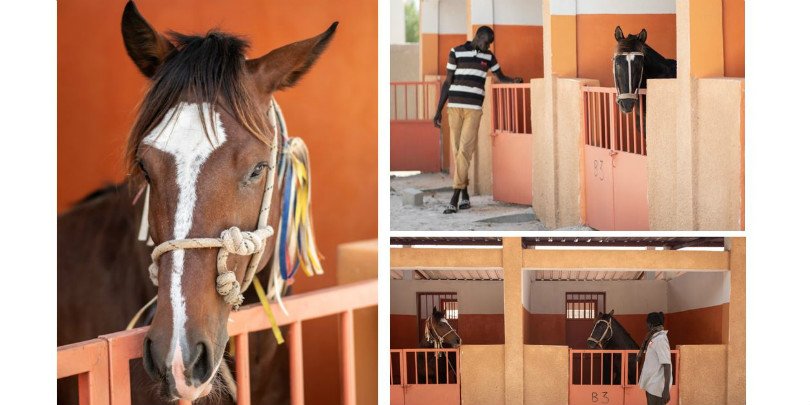 When Alastair asked one of the equine owners what the shelter meant to him, he responded: "Most of all its security".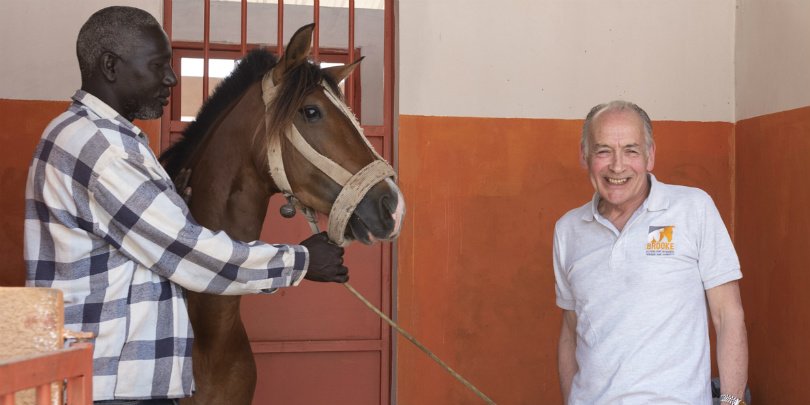 DAY 2 - A MEETING WITH THE MAYOR OF MEKHE AND A VISIT TO NDEUKOU DIAGNE VILLAGE
The day started with a meeting with the Mayor of Mekhe, Magatte Wade and a presentation on Brooke's project with the Union des Groupements Paysans de Meckhé (UGPM).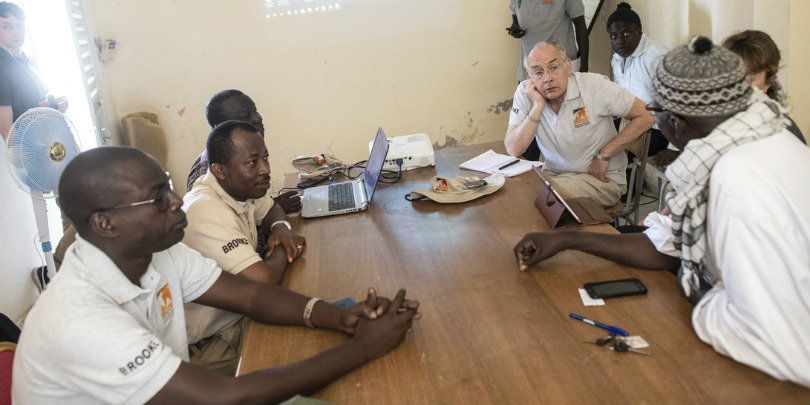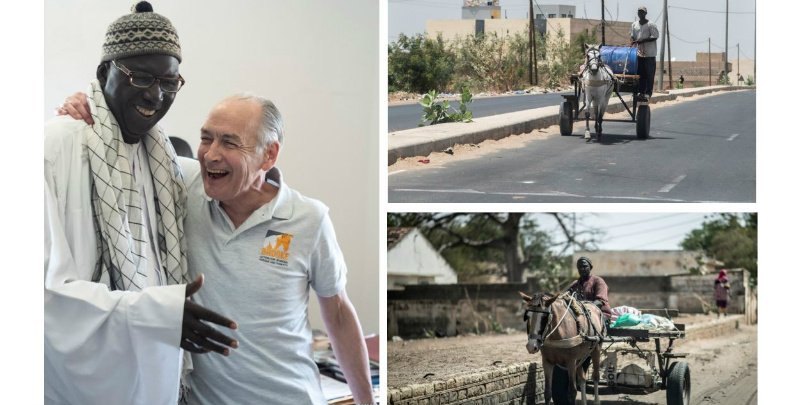 Next, Alastair took a trip into the village of Ndeukou Diagne, where he met community members including farriers, hair clippers and equine owners involved with the Malaw programme. The programme checks on the health and well-being of all working equines in that community. They use a risk assessment 'traffic light' system by which examiners check on the equines' health and wellbeing; feet, teeth, diet, parasites, handling and shelter.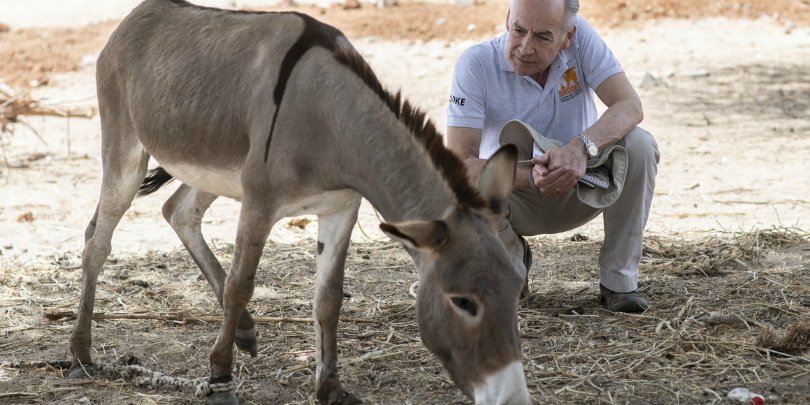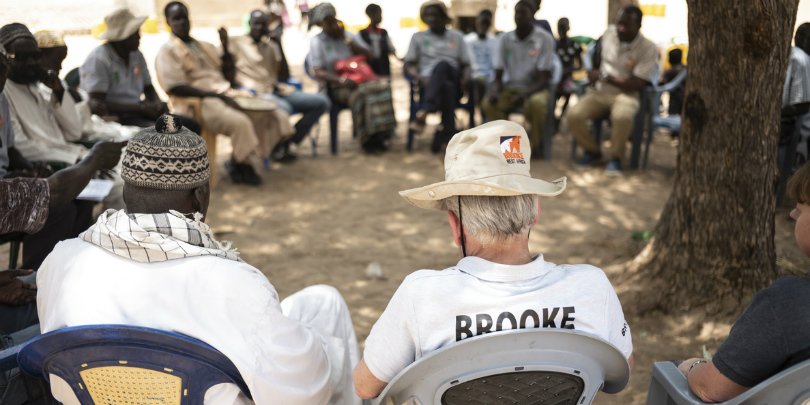 Mordo, a village elder, said: "There are no salaried people in this village; we all live off the horses and their work, and we share. Our village is much better, our homes are now brick built and we're doing well. If my father came back now, he wouldn't recognise it."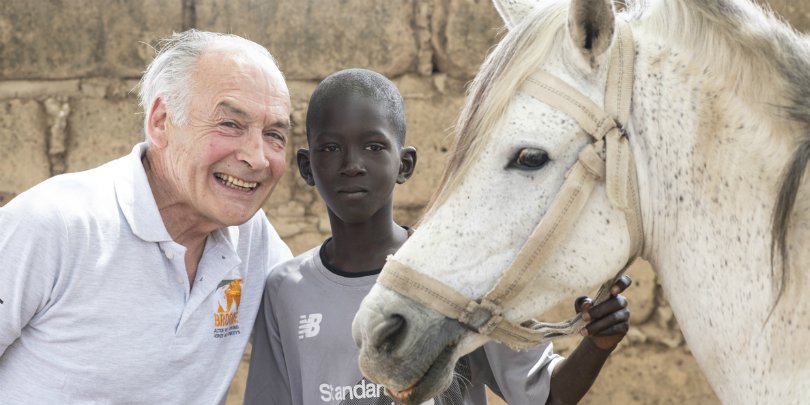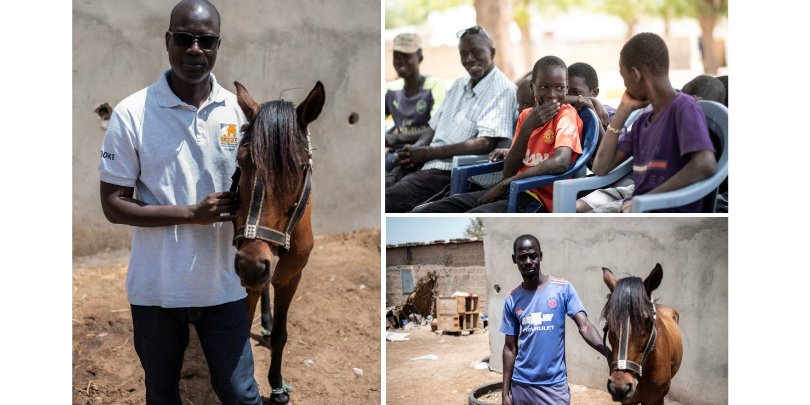 DAY 3 - FARRIER TRAINING AND A MEETING WITH THE UK AMBASSADOR
Alastair started the final day of the trip with a visit to the city of Thies, where he met with Brooke West Africa's partner, ASPAE (Senegalese Association for the Protection of Animals and the Environment).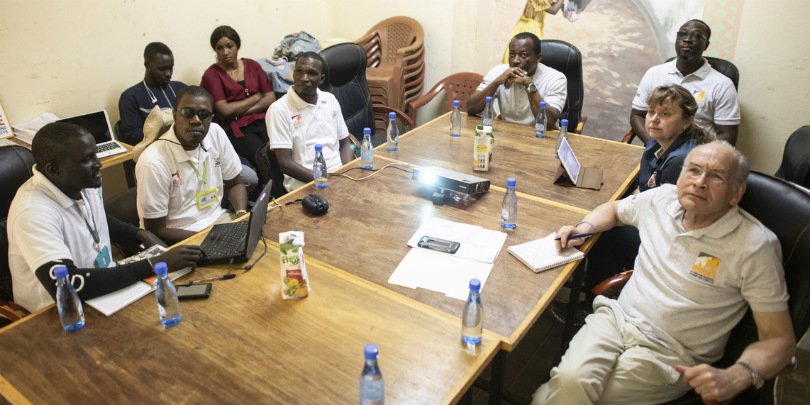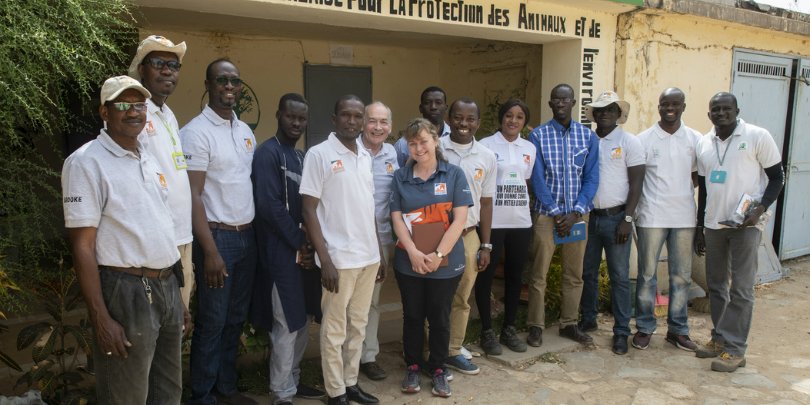 Next, Alastair visited the Brooke West Africa farriery training site. Here, he met Fatou Toure, a young woman who used to be an artistic metal worker. However, when she saw a farrier at work she became determined to become one herself. ASPAE and Brooke trained her and provided her with the tools of the trade. Fatou now helps mentor a new generation of farriers and Brooke is currently supporting efforts to have a degree in farriery introduced on a national scale.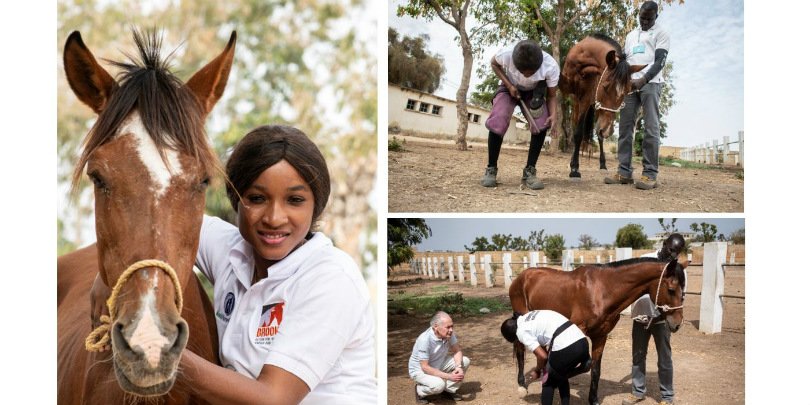 Alastair's trip concluded in Dakar, where he met with George Hodgson, the UK Ambassador to Senegal, Cabo Verde and Guinea-Bissau. Together, they discussed Brooke's work and how UK government departments could collaborate with the charity.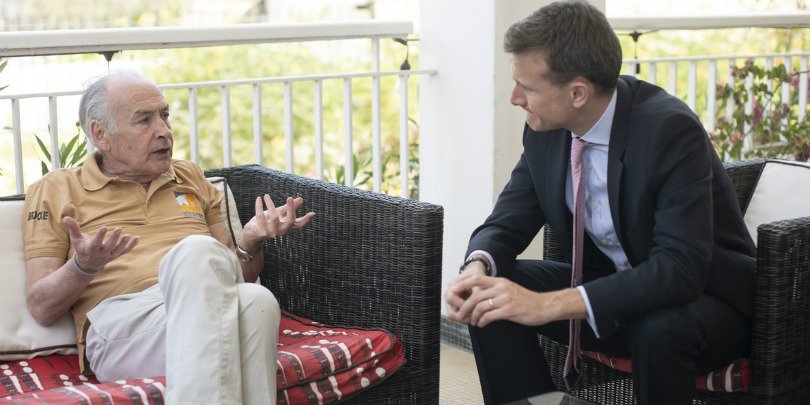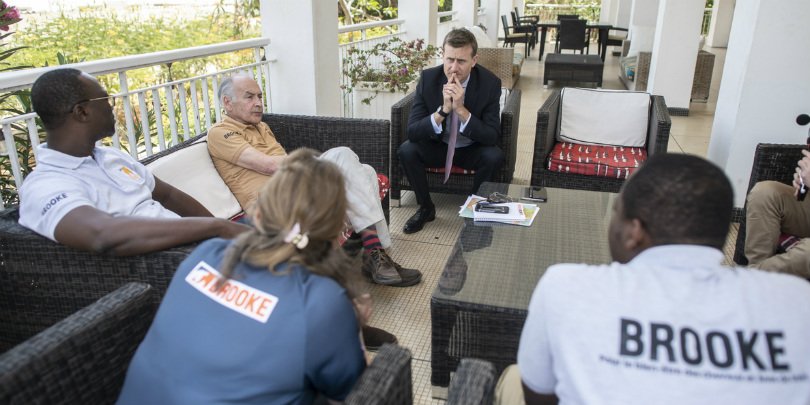 Finally, Alastair met with The Minister of Livestock and Animal Production, Mbengue Ndiaye (now former) and the Secretary for Equine Affairs, Dr Fahil.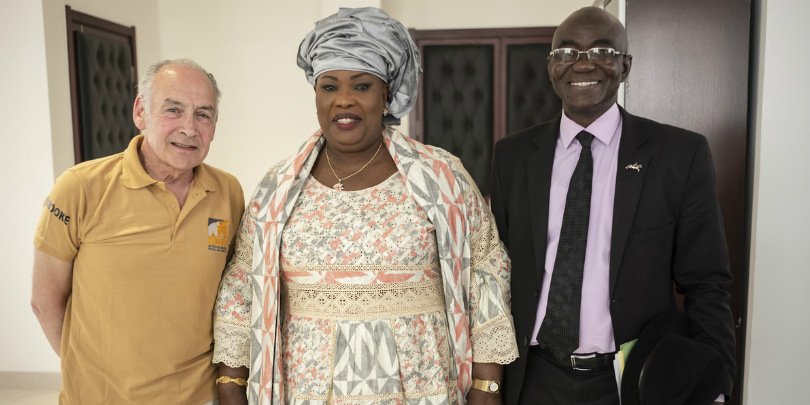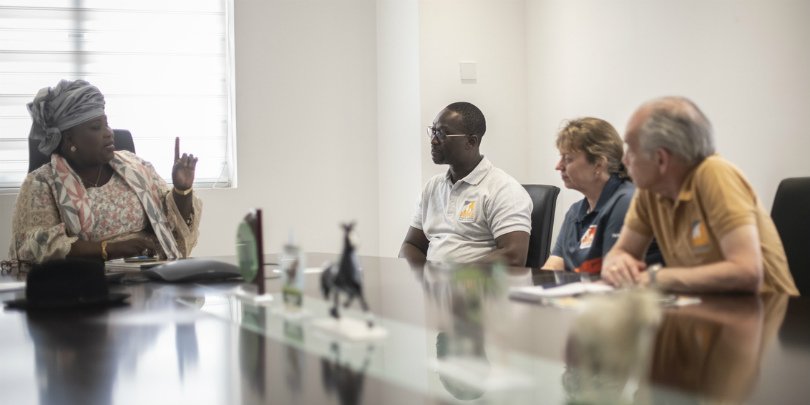 Dr Fahil said: "Brooke, in Senegal, has a strong influence on our training in care, farm-work and the identification and protection of animals. We want our people to accompany the Brooke team's field work."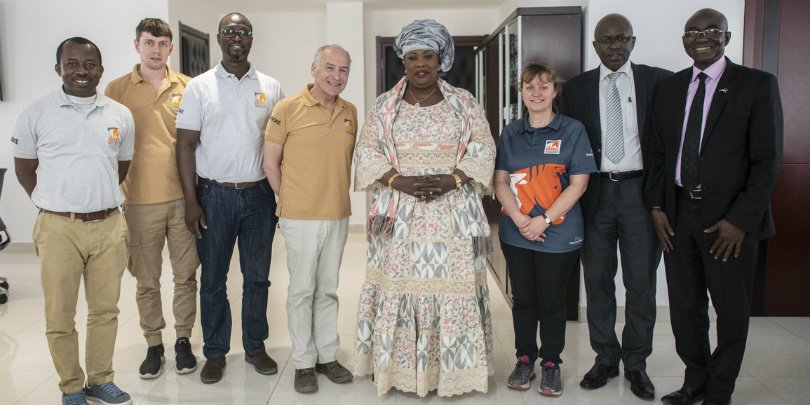 Refecting on his trip, Alastair said
While in SenegaI, I got kissed by donkeys and watched children in UK football shirts tending horses. I saw a brilliant young woman demonstrate the art and science of being a farrier and a shelter that will enhance the health and safety of working equines and help their owners prosper. It was all very Brooke. But I also saw and heard a senior Senegalese Minister recognise the good in what we do and ask for more. It was extraordinary.
All photos taken by Sylvain Cherkaoui, Panos Pictures