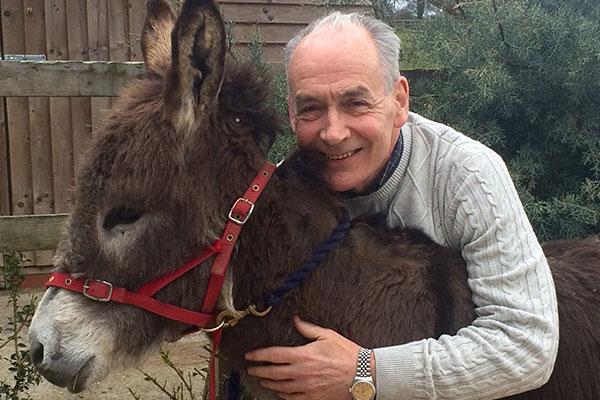 Alastair Stewart is an award winning news broadcaster best known for anchoring the ITV Evening News for 31 years. He still regularly presents the ITV News and is one of the UK's longest serving news presenters. His career has spanned politics, war and even royal weddings, but a passion for horses has always been present.
Horses have been and will always be a massive part of Alastair's life, and it started at a young age when he rode whilst at boarding school in Kent. Although he no longer rides, his children took to it, with son Freddie running a livery and training centre and Oscar a professional show-jumper.
As one of his first acts as Patron, Alastair helped Brooke launch its new strategy and brand in May 2016, and will be supporting the charity at various events across the UK.
Becoming patron for the Brooke is a huge honour. I have supported them for a number of years, attending events and following their work closely, so I already know it's a great charity that does vital work for the world's most vulnerable horses, donkeys and mules.
See also
Join Alastair Stewart on Friday 2 November for a fantastic evening of food, dancing and fabulous company. 
Journalist and newscaster Alastair Stewart OBE has been announced today as a new Patron for Brooke.
Alastair answers questions on his day, his work and why he's proud to be Brooke.