Be a Friend to more working horses, donkeys and mules
Support from our Friends programme helps to fund Brooke's vital work across our international projects, and provides us with the ability to respond wherever the need is greatest.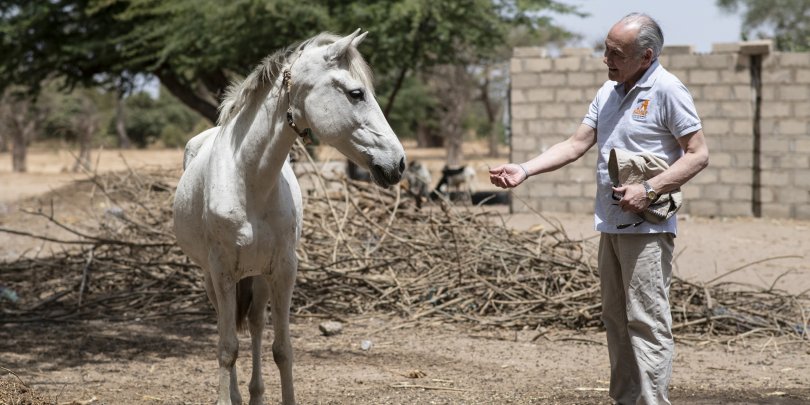 About Friends of Brooke
Friends of Brooke receive in-depth updates on our projects so they understand how their donations are being used to support working equine animals. They have the chance to attend exclusive events and bespoke webinars and meet the charity's brilliant team of international staff who carry out our vital work. Friends are also allocated a direct point of contact at Brooke, Karen Moon, who is available to answer any questions you may have or assist you in any way.
Thanks to our Friends, we are able to improve the welfare of working horses, donkeys and mules in developing countries around the world, making sure they have the opportunity to lead healthier, happier lives.  Donate today and become a friend of Brooke and a friend of hardworking equids in countries all over the world. Our Friends of Brooke programme helps bring about lasting improvements to the lives of over 2 million working horses, donkeys and mules. You can join this remarkable programme starting at £84 a month.
Learn More about Friends of Brooke
Our January 2020 Friends update can be found here.
For more information or if you have any questions about Friends of Brooke, contact Karen Moon: [email protected] or 020 7653 5820.
"Horses have been a huge part of my life for as long as I can remember. So I was honoured when Brooke asked me to come on board as a Patron. Since that time, I've thoroughly enjoyed a close friendship with this wonderful organisation. By joining as a Friend, you too have that opportunity, whilst making even more of an impact on a cause you're passionate about."