Senegal at a glance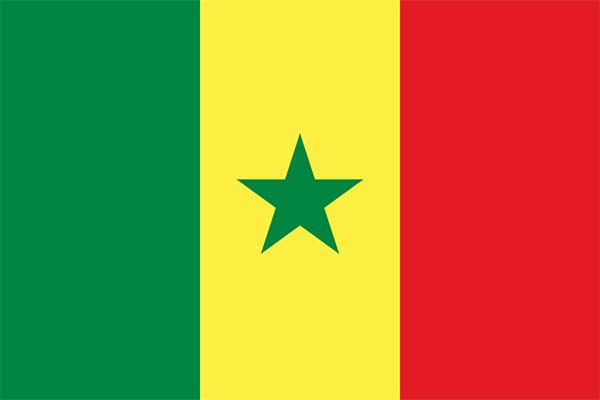 Population: 13.5 million
Percentage of people living below the poverty line: 54%
Number of working horses, donkeys and mules: One million
Number of partners: Two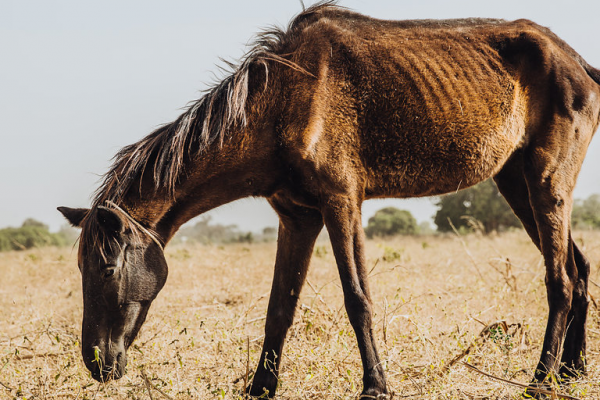 Background
There are nearly one million horses and donkeys across Senegal, transporting people and goods in towns and rural areas, ploughing fields and helping with the harvest. The welfare of these working animals is poor and many suffer from sickness and disease from working for prolonged periods in a challenging climate.
Apart from the far south, Senegal lies in the drought-prone Sahel area with poor soil and erratic rainfall. One-third of the Senegalese population rely on livestock for a portion of their income, and roughly 75 percent depends on agriculture for their livelihoods.
If your donkey dies, it means death for you as well.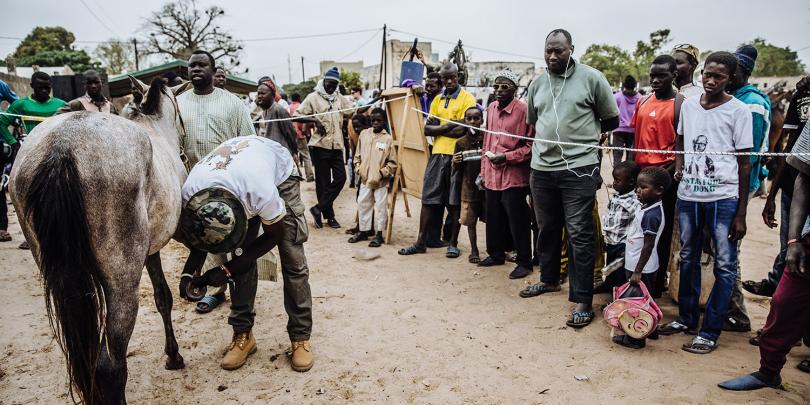 What's happening now
Our work in Senegal began with a partnership with Agriculturalists and Veterinary Surgeons Without Borders (AVSF) before establishing an office in early 2011.
We currently work with a number of community based organisations (CBOs) and two main partners: UGPM in the Louga Region of Northern Senegal and Union des Groupements Associés du Niombato (UGAN) in the Fatick region.
During the drought in the Ferlo region In 2015, we worked with with pastoral association ADENA to mount an emergency response, later shown by an independent review to have saved around 1,000 equine lives and supported hundreds more.
We continue to make investigative visits to Burkina Faso and Mali with a view to starting to work in a new country.
Our partners in Senegal
UGAN (Union des Groupements Associés du Niombato)
UGPM (Union des Groupements Paysans de Meckhé)
ASPAE – community based organisation
ARPA – community based organisation
FAPAL(Fédération des associations paysannes de la région de Louga) (to be confirmed)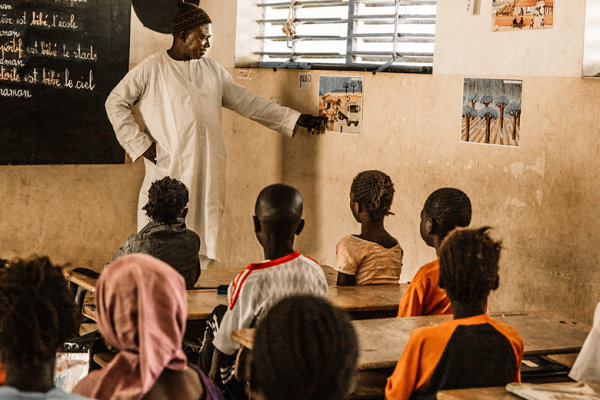 Community engagement
Our focus is on achieving changes in behaviour and attitudes towards animals through awareness raising sessions, home visits, radio programmes, theatre, storytelling and short videos.
We have pioneered a new tool so that owners - individually and as a community - can review welfare issues and monitor improvements which encourages sustainable change. These activities aim to break down negative stereotypes of working horses and donkeys.
Our community-based partners are our connection to the local community, helping to ensure welfare activities and messages will be accepted. Respect for the needs of humans who own working equines will ultimately ensure greater openness to the needs of their animals.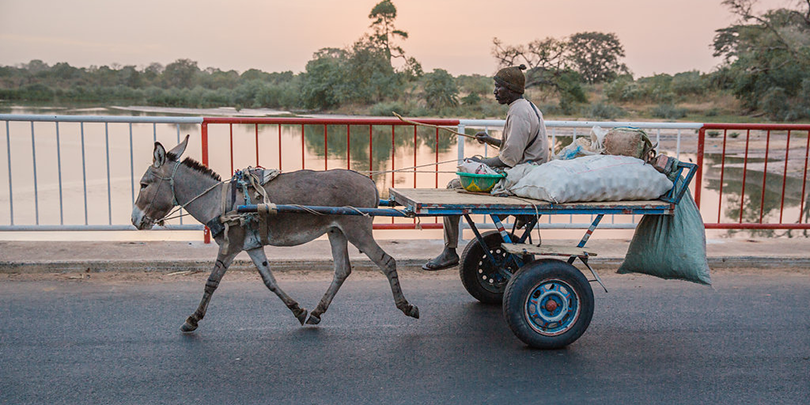 Advocacy
Our advocacy programme in Senegal aims to:
elevate the importance of working equine welfare in the eyes of national and local policy makers
strengthen animal welfare law
ensure working horses and, particularly, donkey are included in the work the government is carrying out around livelihoods and food security.
We also collaborate with universities, non-governmental organisations and local leaders to increase the influence of our work.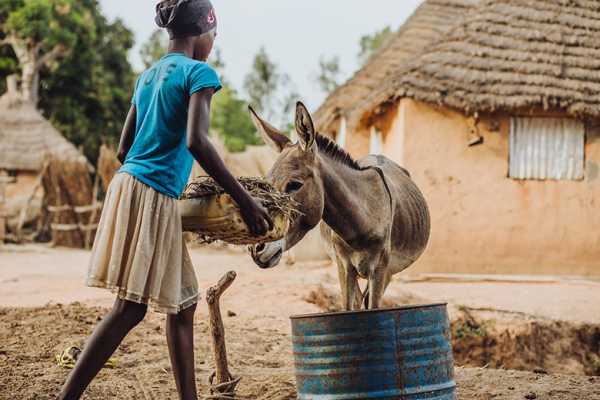 Service provision
Brooke is building a network of people - private vets, vets connected with training centres, trained farriers and harness makers - who can provide technical backup to its team.
We continue to train farriers, resulting in both better hoof care and improved income for the farriers.
A regular donation can help us reach more communities and more working equines across Senegal.
Brooke partnerships
We operate in partnership with a variety of organisations to extend the range and impact of our work.