Senegal at a glance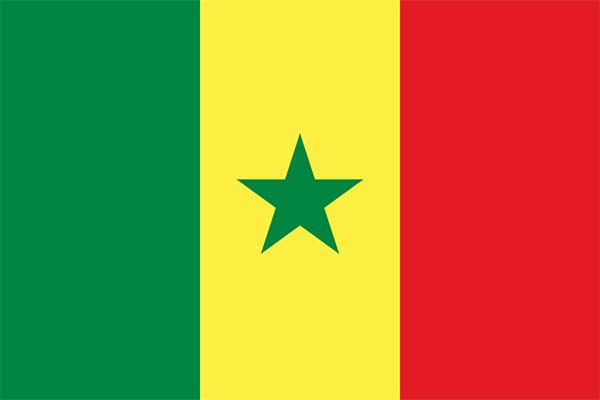 Population: 15.1 million
Percentage of people living below the international poverty line: 38%
Number of working equines: One million
 
Sources: World Bank 2015, World Bank 2010, Ministry of Livestock Assessment 2010
on this page
Background
Our work in West Africa covers Senegal and Burkina Faso. Both countries lie in the drought-prone Sahel area with poor soil and erratic rainfall. A large proportion of the population depends on agriculture for its livelihood, and working equines are used heavily in this sector. Equines are also used in rural areas to transport water and people, and in cities to transport people, construction materials and general merchandise.
Many of these animals are affected by poor welfare, including poor body condition, fear and aggression, feet-related problems, ectoparasites and body lesions (linked with inadequate harnesses and beating).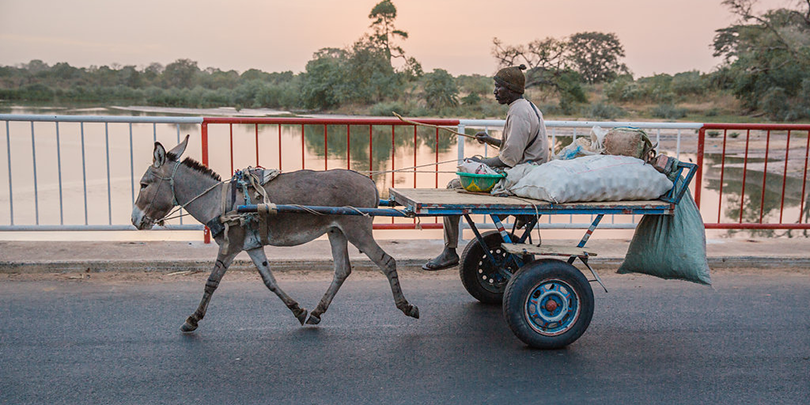 What are we doing?
Our goal is to improve the welfare of 150,000 working equines in Senegal and Burkina Faso by 2021 through:
working with service providers and equine owners to improve the welfare of equines used to pull carts and carriages in urban areas
working with farming communities in semi-arid and arid areas to improve their animal welfare management and disaster preparedness skills
working to strengthen animal welfare law and elevate the importance of working equine welfare in the eyes of national and local policy makers.
Snapshot of our work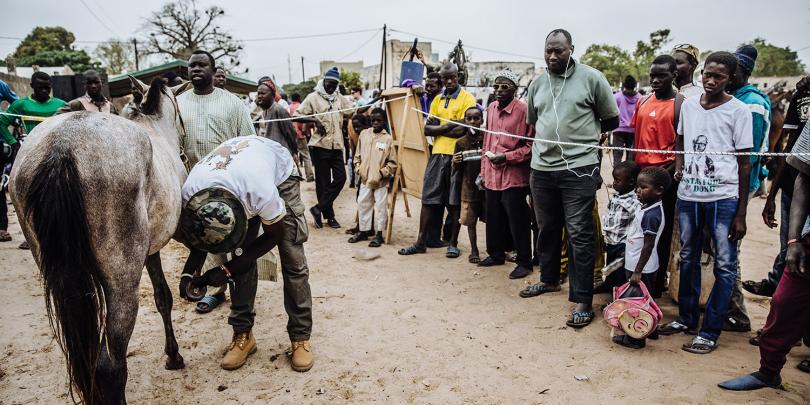 Advocacy
We carry out a range of advocacy work, aiming to create links with and influence local and national government departments as well as veterinary clinics, medical organisations universities and non-governmental organisations.
Some of our work to date includes:
the adoption of OIE equine welfare standards
involvement in local advocacy to achieve the adoption of a bylaw on equine-drawn vehicles (with provisions on issues such as overworking and overloading)
Working with communities in arid areas
In semi-arid and arid areas, food security and livelihood problems frequently undermine communities' abilities to provide consistent care for working equines. When rainfall is limited, crops suffer and water supplies diminish. When these resources are in short supply, working equines are often the first to experience reduced feed and water. We work with communities to help them develop resilience-oriented strategies to cope better with the impact of drought. We also encourage and provide training to equine owners to produce forage crops for their equines and help them turn agricultural by-products into animal feed.
Dr Mactar Seck, programme manager for Brooke West Africa, received a prestigious animal welfare award from the World Veterinary Association and CEVA for his veterinary work with Brooke.
Brooke, with the help of partner UGAN, has employed a Community Change Agent (known as a Relay) in Badoudou Village, Senegal to run community training sessions on topics including provision of shelter and hoof care.
We operate in partnership with a variety of organisations to extend the range and impact of our work.
A regular donation can help us reach more communities and more working equines.