World Antibiotic Awareness week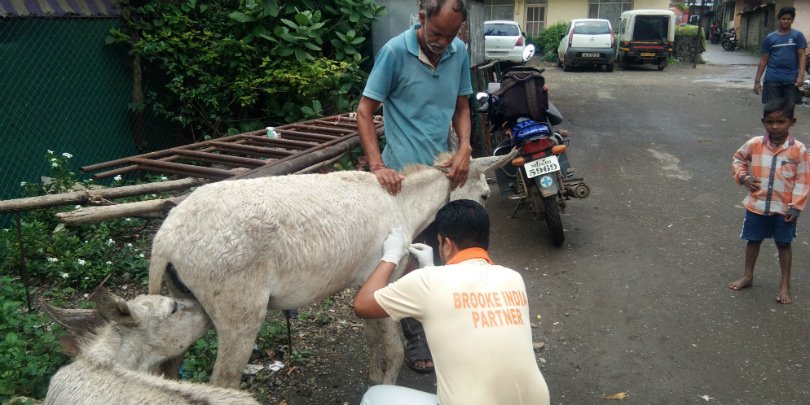 This week, 18-24 November 2019, is World Antibiotic Awareness Week. The campaign, run by the World Health Organisation (WHO) and supported worldwide by organisations like the Food and Agriculture Organization of the United Nations (FAO), aims to "increase awareness of global antibiotic resistance and to encourage best practices among the general public, health workers and policy makers to avoid the further emergence and spread of antibiotic resistance." and the campaign also encapsulates the wider world of antimicrobial resistance.
The broad term of antimicrobial resistance is defined by the WHO as "when microorganisms such as bacteria, viruses, fungi and parasites change in ways that render the medications used to cure the infections they cause ineffective. When the microorganisms become resistant to most antimicrobials they are often referred to as "superbugs"." 'Antibiotic resistance' is just one form of antimicrobial resistance.
So where does Brooke come in?
Antimicrobial resistance, although it occurs naturally, is made a lot worse by mistreatment and misuse of medicines. There are many links between human and animal health. For example, some bugs and diseases can effect both, and there are diseases that can be passed between animals and humans. Therefore vets, veterinary paraprofessionals, community based animal health workers and medicine sellers are all essential members of the 'One Health' community.
Brooke works regularly with these Animal Health Providers (AHPs) that often have limited training and are working in environments with limited regulation. As a result we see AHPs with low confidence and competence. This leads to poor handling, spread of disease, incorrect diagnosis and inappropriate treatment choice, in particular the inappropriate use of antimicrobials. 
Brooke works to reduce the threat of antimicrobial resistance by training and mentoring AHPs. Our teams:
Work to improve skills so that animal health practitioners can make an accurate diagnosis and rational treatment choices.
Work to ensure essential first line medicines are available such as pain relief and appropriate antimicrobials.
Work with veterinary training institutions to ensure future generations of vets and veterinary paraprofessionals are well equipped to make good antimicrobial choices 
Strengthen the whole animal health system so that policies and legislation continue to improve the health and welfare on animals while reducing the threat of AMR. 
Most importantly, we minimise the need for treatment in the first place, working with communities to ensure that all animals are healthy and happy.
A key part of how we do this is through the Animal Health Mentoring Framework.
Read more below