Pam St. Clement supports Brooke for Remember a Charity Week
Pam St. Clement, the actress best known for playing Pat Butcher in EastEnders, is lending her support to Brooke in Remember A Charity Week.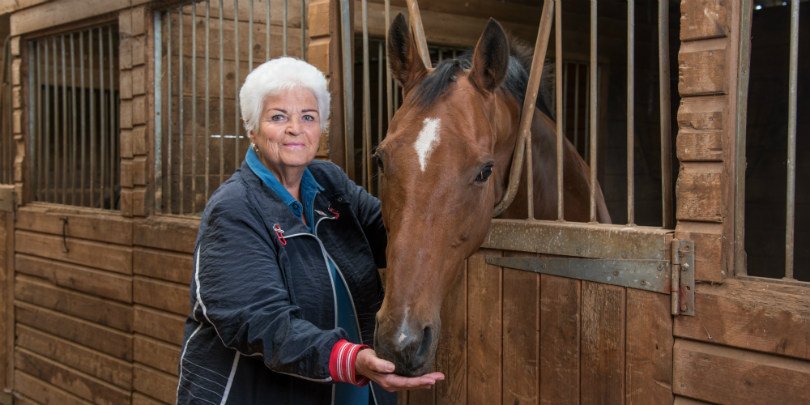 Running from 11 – 17 September Remember A Charity Week aims to inspire people to leave a gift in their Will to charity.
The theme for 2017 is 'Have Your Say on the World You Want to Pass On' and will raise awareness of how important gifts in Wills are to charities. Gifts in Wills generate more than £2.1 billion a year for good causes.
Two out of every three animals Brooke reaches is thanks to those who left a legacy.
"What's not to like about horses and donkeys? They're so beautiful, and such intelligent creatures. They're also fantastic workers. I actually grew up on a working farm where we had two working horses, so it's part of my heritage.
"The problem comes when they're being overworked and misused, in the horrendous conditions of brick kilns for example, and that's where Brooke comes in. For people in the developing world, a working animal can be their most valuable asset, and if they lose that asset through overwork or improper care, their livelihood is put at risk. Sometimes, people don't necessarily understand their animals' limits, and it's often when they themselves are under pressure. Brooke's teams do a tremendous job helping people care for their horses, donkeys and mules," Pam St. Clement said.
It's easy to forget that one can help animals even after your death. It came to my mind when I was reviewing my Will and I thought, of course I want to help Brooke after I've gone.
How to leave a gift in your will
Our guide to the different legacies you can leave to us, what they mean and some suggested wording you can take to your solicitor.