This Esme and Teddy the Shetland support Brooke's 5k Donkey Dash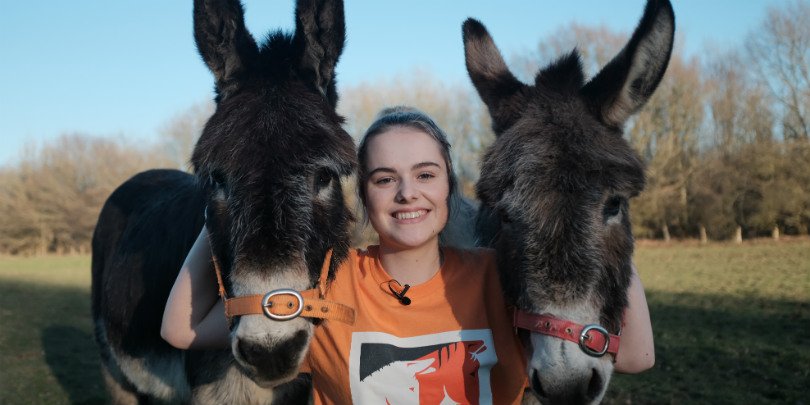 Social media stars Teddy the Shetland and This Esme are supporting Brooke's first ever Donkey Dash on Sunday 12 July at Highfield Farm, the home of the prestigious Wellington Horse Trials in Hook, Hampshire.
The UK's first equine-themed 5k charity fun run, all entrants will receive a pair of donkey ears and a tail to wear as they make their way around the famous cross country course, before being awarded a special Brooke rosette upon completion.
Equestrian YouTube star and Brooke Ambassador This Esme will be taking part in the run. She said: "As the proud owner of three beautiful donkeys, I couldn't be happier to be taking part in the UK's first ever donkey-themed fun run. Last year I was lucky enough to visit Brooke's work in Senegal and saw the amazing difference that donations can make to the lives of donkeys, horses and mules. This July, I can't wait to stick on a pair of donkey ears and help raise awareness of the vital contribution these animals make around the world."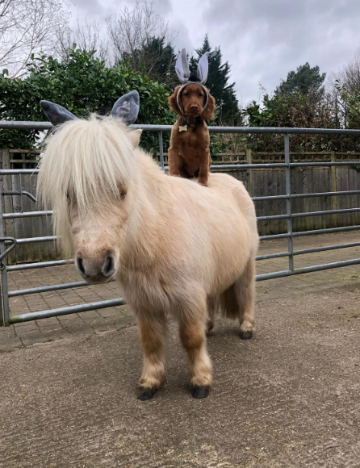 Meanwhile, Instagram sensation Teddy the Shetland is encouraging his followers to sign up. His owner, Alice Goring said: "We're excited to be supporting Brooke's first Donkey Dash and helping improve the lives of the less fortunate horses and donkeys and mules around the world."
Registration on the day will open at 9.45am and the race will begin at 11am. Additional entertainment will include a professional DJ, a fun warm up at 10.45am, food and ice cream vendors and appearances from some real-life donkeys.
Money raised from the day will go towards Brooke's work across Africa, Asia, the Middle East and Central America, making improvements to the lives of working horses, donkeys and mules and the people who depend on them.
Tickets are available from Eventbrite and cost £19 for adults, £15 for those aged 12-17, £12 for under 12s and £2 for under 4s. Early bird discounts are also available until 6 April. Spectators go free and dogs are welcome on leads.
For more information about the event, click here.