Brooke launches Compassionate Handling for Life project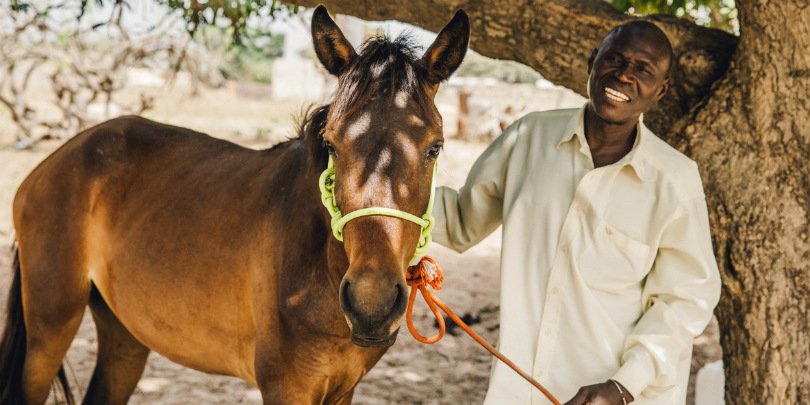 Brooke has launched Compassionate Handling for Life, a new global project to ensure that working animals receive better handling and, as a result, experience improved welfare in the long term.
Handling describes how humans work with, respond to, and interact with animals within their surroundings and can have a profound effect on the long term wellbeing of an animal. Suffering as a result of poor handling can occur daily and cause mental and physical damage to an animal; whereas good handling and positive human-animal interactions contribute positively to the welfare of both animals and humans.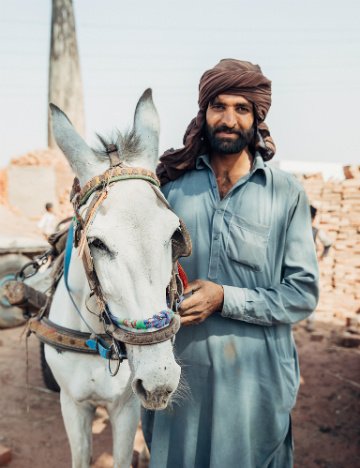 Compassionate Handling for Life relies on ten universal guiding principles to help handlers make good decisions when interacting with animals. These principles apply not only to working horses, donkeys and mules but to all animals, including livestock, cats and dogs. Brooke believes that animals deserve not just a life free from suffering, but one that has positive experiences to create lasting change.
Brooke has long championed positive human-animal interactions in the field by its staff, owners, and local service providers. Muhammad, who lives in Pakistan with his family and Moti, a 15-year-old stallion mule, was identified by Brooke as a community change agent to help champion other owners to look after their animals better.
He said: "Since attending Brooke's Community Engagement meetings, I now think my animal's life is just as important as mine."
Brooke taught me that there is so much I can do with my own hands to make a positive change to my animal's life, such as grooming, feeding and foot cleaning. I want to spread that message as far as I can.
"Just like me and my wife need clean, ironed clothes, Moti also needs grooming. Grooming brings us closer together."
Compassionate Handling for Life will inform Brooke's wider Theory of Change, which recognises the strong link between the welfare of working animals and sustainable human livelihoods.
You can learn more about Compassionate Handling for Life by reading the complete report, here.