Brooke addresses the U.N at High Level Political Forum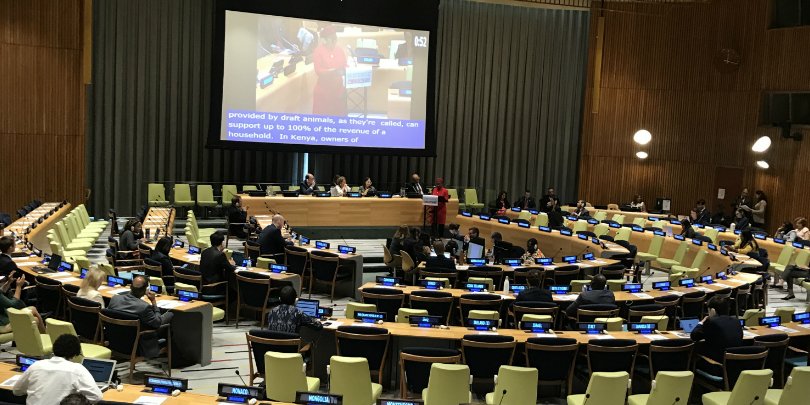 Between 9 and 18 July 2019 the United Nations held the High Level Political Forum (HLPF) on Sustainable Development, and Brooke was proud to address a plenary session attended by a diverse group of high-level representatives from Government, the private sector, civil society and academia. 
In the week leading up to the plenary,  Brooke joined over 2000 national delegations, international organisations and civil society representatives getting together to review progress towards Sustainable Development Goals (SDGs). 
Watch the video stream below.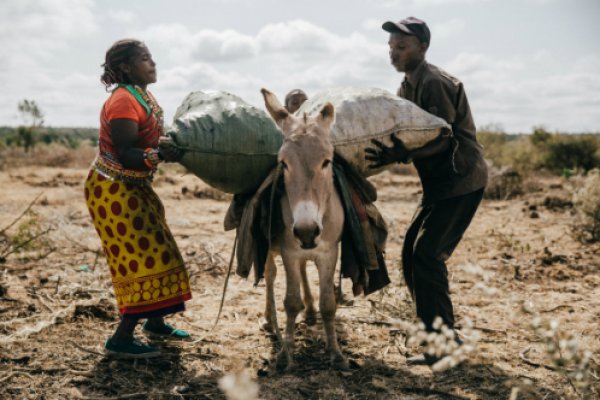 All over the world, some of the poorest communities rely on working animals for their income, draught power, water provision, transport of people and goods, and food security. Yet, the contribution of working livestock to sustainable development is not fully recognised in policies and programmes. Brooke attended the HLPF to demonstrate how working horses, donkeys and mules contribute to meeting the global goals and lifting some of the world's poorest people out of poverty.
On the final day of HLPF, thanks to our consultative status with UN's Economic and Social Council (ECOSOC), Brooke was amongst few selected non-governmental organisations to deliver an official statement which called on the UN to expand SDG 15 (Live on Land) to include working livestock. Rouguiatou Ka, Advocacy Officer at Brooke West Africa, spoke to representatives at the UN's annual High-level Segment.
SDG15 – Life on Land - could be better realised by recognizing working livestock in target 15.9.  (…)
Your commitment to widening the definition of SDG15 to include working livestock will help us support rural communities in your countries to better achieve against agenda 2030.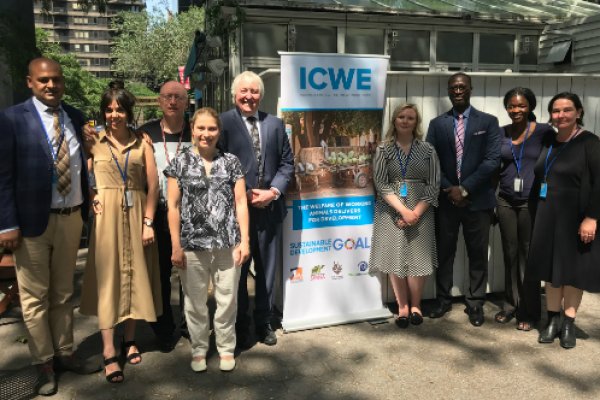 Working together with partners as part of the International Coalition for Working Equids (ICWE), Brooke also held an HLPF side event, co-organised with the Permanent Mission of Senegal to the UN and the International Fund for Agricultural Development (IFAD), which used country case studies to illustrate how working equids contribute to a range of SDGs across Africa and Asia. ICWE also organised a popular exhibition, whereby UN diplomats and members of the public had a chance to learn more about the role of working livestock and watch Brooke's Virtual reality video illustrating our work in brick kilns in Pakistan.