Brooke announces new trustees
Brooke has recruited five new trustees from Kenya, Senegal, India and the UK.
Brooke has recruited five new trustees including three from countries it operates in. The trustees, from India, Senegal, Kenya and the UK and were officially enrolled at their first board meeting on Wednesday 12 October 2016.
Brooke protects and improves the lives of working horses, donkeys and mules which give people in the developing world the opportunity to work their way out of poverty.  For 600 million people, 100 million of these animals are the backbone of communities and their best means of making a living.
Brooke's new overseas trustees are CEO of Change Alliance in India, Belinda Bennett, CEO of Emerge Africa Ed Rege, based in Kenya, and Cheikh Ly, originally from Senegal, who is a veterinary school full tenure professor, and has been a consultant for the Food and Agriculture Organisation of the United Nations (FAO). The UK trustees are Graeme Cooke, ex Veterinary Director of the World Governing body of Horse Sport (FEI) and Sarah Arnold, a specialist trust and estates litigator at Penningtons Manches Solicitors.
Petra Ingram, Chief Executive of Brooke said:
"I'm excited to welcome our new board members. This global representation is important for our new strategy and ensures that our UK Board have skills and experience from the some of the countries we work in. We're an international organisation so we wanted to have an international board. Our new UK representatives also bring vital knowledge in governance and animal welfare to further strengthen the charity.
"I know this new board will help us continue to grow, and bring us closer to our vision of a world in which working horses, donkeys and mules are free from suffering."
The new faces will  replace four trustees; Stephen Savage, Sir David Madden, and Peter Coe who all retire at the end of eight years' service, and Professor Natalie Warren, who has stepped down due to relocation.
Profiles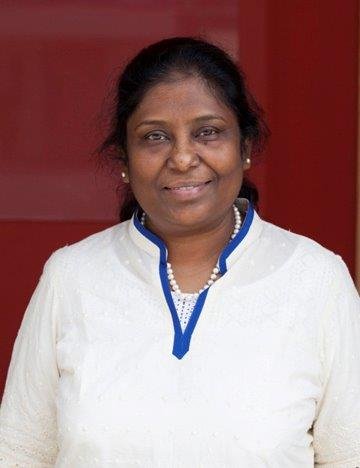 Dr Belinda Bennett, based in New Delhi, is CEO of Change Alliance India, a subsidiary of Christian Aid. She specialises in international development, so was particularly interested in the fact that Brooke's interventions support the owners and users of animals as well as the animals themselves.
"I have experienced first-hand how, in poorer communities, working horses, donkeys and mules are a significant part of people's lives." she said,
"From my experiences in international development it's become clear to me that in order to improve the lives of people and the animals they live with, a holistic approach is needed, and that's what Brooke has. Their teams carefully research how improved animal welfare can be beneficial to the people as well, and I'm pleased to now be a part of the overarching process. I'm keen to see what we can achieve together in the next few years."
In recent years, Brooke has developed an effective advocacy team that engages with international policy makers to influence welfare policies to include working livestock like horses, donkeys and mules.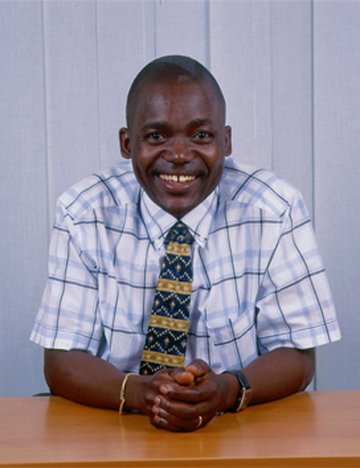 We now welcome Ed Rege, a Kenyan animal scientist and founder of Emerge Africa, a not-for-profit organisation that aims to facilitate transformative rural development in Africa. He is also a leader in international research, and previously worked for the International Livestock Research Institute (ILRI) for 20 years. He said:
"We have 1.8 million donkeys in Kenya, and they provide much of the labour needed in agriculture, an area of employment that supports around 60% of the population. There are also nine million donkeys in Ethiopia, and I have seen the huge impact they have first-hand, through 16 years working in their agricultural systems. It's easy to see the link between animal and human livelihoods in these countries – you see it every day.
"My passion is helping institutions make real and positive change to people's lives in Africa, so I'm looking forward to using my experience to help Brooke increase their impact on working animals' lives, and the people who depend on them."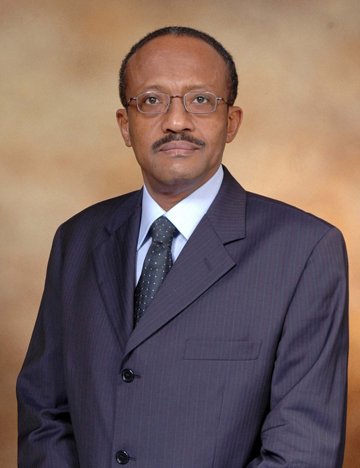 Brooke has also chosen Professor Cheikh Ly, a vet from Senegal now based in Cote D'Ivoire, who has also worked in research, most recently with the Food and Agriculture Organisation of the Untied Nations (FAO), and also with the International Livestock Research Institute (ILRI). Cheikh said:
"After researching Brooke I soon realised that it was an incredibly innovative and progressive organisation. I have experienced working with working horses and donkeys at various points throughout my life, so their welfare is a cause close to me.
"I am looking forward to linking Brooke with other institutions and continue to transform the lives of vulnerable working horses, donkeys and mules around the world and contribute to sustainable livelihoods and food security."
Brooke is also bringing in new experience from the UK. Firstly, Sarah Arnold, a solicitor specialising in trust and estates litigations, and currently works for UK law firm Penningtons Manches. Sarah previously worked for Brooke in the legacies department, building an appreciation for their work and an interest in animal welfare.
Graeme Cooke has been a practitioner and Senior Policy Adviser to the UK Department of Environment, Food and Rural Affairs (Defra), and will return to work for them again in January 2017 as their Deputy Chief Veterinary Officer for the UK.  He has also worked as Veterinary Director for the FEI, and with the Ministry of Defence, being part of a project to set up a veterinary infrastructure for livestock and working horses, donkeys and mules in Southern Afghanistan.
"Brooke is an organisation that I have supported for many years, because I passionately identify with the work it does. As a Veterinary Surgeon who has worked in equine practice, government policymaking and as a regulator for international animal health and welfare, I fully appreciate the challenges the team at Brooke face.
"Nevertheless, year after year they achieve an ever greater global impact on the lives of working equids and the communities they serve. I am delighted to join the Brooke journey, and be part of their very effective and sustainable approach which is being added to even more by their new strategy."
Brooke launched an ambitious global strategy in April 2016 which sets out our priorities and plans for the next five years. As well as continuing to reduce the immediate suffering of the world's most vulnerable working horses, donkeys and mules, our new strategic goals are to achieve global impact and sustainable improvement. Read our new strategy.