Brooke's equine welfare tool published by PLOS ONE
The world's furthest reaching welfare assessment tool for horses, donkeys and mules, developed by Brooke has been published by PLOS ONE, the research journal.
The Standardised Equine-Based Welfare Assessment Tool (SEBWAT) has been developed and used by the UK headquartered charity to measure the physical and behavioural wellbeing of the horses, donkeys and mules they work with across the world for the past six years.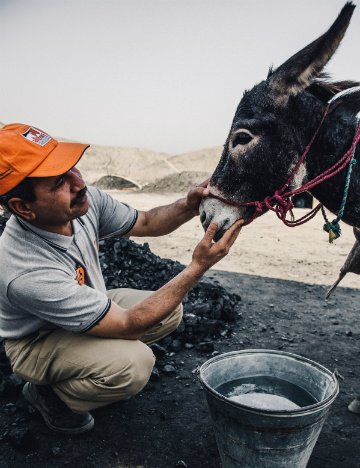 Over this time, SEBWAT has been used 71,000 times across 11 countries, measuring the welfare of working equines. It is comprised of 40 animal-based measures and four descriptive identifiers, and has been through improvements and enhancements through the years of use.
It has also been built into Brooke's tablet app BrookeCheck, to digitise the process and improve the data. Results have been useful to help Brooke plan its interventions, and then effectively monitor and evaluate them. It's also helped inform scientific research and government and institutional policy.
To manage and improve animal welfare, we have to measure it. The SEBWAT tool helps Brooke identify key welfare issues and tackle them. We use the data collected by Brooke's worldwide team of welfare assessors along with surveys of owner behaviour, and animal healthcare systems. It's been one of Brooke's keys to improving working equine welfare over the last few years.

I'm delighted that we're finally releasing it publically - I hope this tool can be used far and wide to improve the lives of even more animals
There are around 100 million working horses, donkey and mules in the world, supporting 600 million people to put food on their tables, send their children to school and build better futures for themselves and their families. Working with owners, communities, service providers, governments and international organisations, Brooke protects and improves the lives of these animals, which often suffer from injuries, disease, mistreatment and malnutrition.