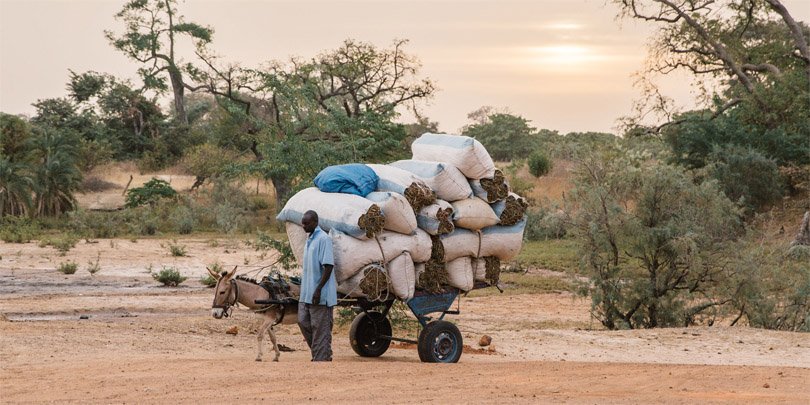 The role of livestock in sustaining food security is universally recognised. Animals offer us things we can eat (the products – like meat, milk and eggs - we call animal source foods or ASF).
Human beings have been livestock keepers for millennia. Nowadays, livestock keeping, particularly in its intensive, industrialised form, is roundly - and sometimes rightly - critiqued for a multitude of sins, from natural resource depletion to poor animal welfare, carbon emissions and risks to human health. The livestock picture is certainly complex.
Hundreds of millions of men and women all over the world use working livestock such as horses, donkeys and mules to secure their livelihood and feed their families. We know that animals can feed people even when they do not directly produce food.
UN Committee on World Food Security 2016
Brooke were panellists in a side event at the UN Committee on World Food Security summit on 18 October.
The contribution of working horses and donkeys
For more than 80 years, through our work on the ground in Africa, Asia, Latin America and the Middle East, we have been privileged to learn about people's countless daily struggles and hardship. We have a very good understanding of how working livestock contribute to alleviating these burdens. Helping families achieve food security is one of the essential contributions of working horses, donkeys and mules.
Food security debates and policy often overlook working livestock because animals such as horses, donkeys and mules do not benefit food security by being sources of ASF. They do so by enabling or facilitating food production. Sometimes at Brooke we call them, for this reason, "food-facilitating livestock".
What does this mean in practice? It means that working livestock sustain two of the four recognised dimensions of food security:
The physical availability of food - by ploughing, sowing and tilling the fields where food is grown or by transporting the feed and water needed for food producing livestock.
Economic and physical access to food – by helping their owners earn the income they need to purchase food for their families, as well as transporting food from market to the homestead.
Invisible livestock policy brief
The crucial role of working livestock in sustaining livelihoods and food security.
See also
Find out more about the multiple contributions of working livestock from our policy research.
Report from the side event at the UN Committee on World Food Security summit on Tuesday 18 October 2016.