Sir Evelyn Webb-Carter
Sir Evelyn is our Chairman. He joined Brooke in 2013.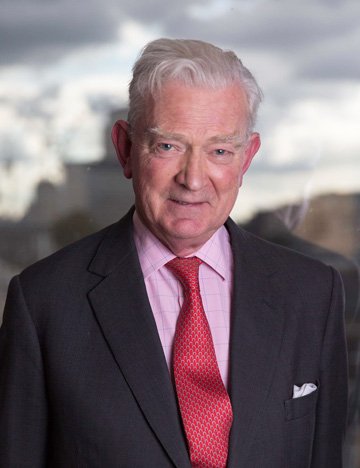 Sir Evelyn is a retired army officer who spent 37 years in the service including tours on operations in Northern Ireland and Bosnia. He was commissioned into the Grenadier Guards in 1966 and his final appointment was General Officer Commanding London District and the Major General Commanding the Household Division, where he oversaw the 100th birthday celebrations for the Queen Mother and also the funeral of the Princess of Wales.
On leaving the army in 2001 he became the chief executive of ABF the Soldiers' Charity, which he steered through a rebrand before retiring after nine years.
He is the Immediate Past Master of The Worshipful Company of Farriers. His interests are horses, travel and military history and he particularly enjoys combining all three. In February 2014 he travelled over the Andes following the route taken by the liberator San Martin in 1817.
He and his wife Celia live in Gloucestershire. They have three grown-up children, three grandchildren and a couple of horses.