Kenya at a glance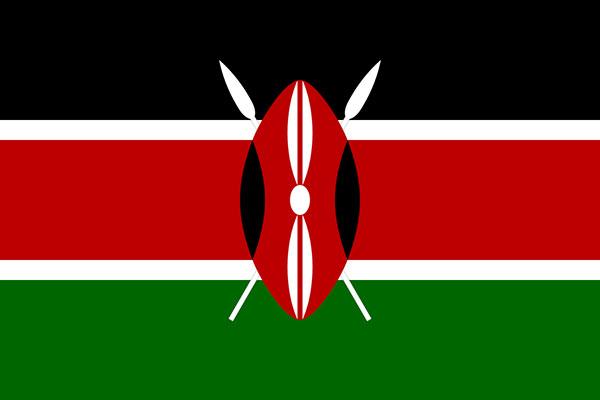 Population: 44 million
Percentage of population living below the poverty line: 50%
Number of working donkeys: 1.8 million donkeys
Number of partners: 6
Background
Agriculture is vital for Kenya's 38 million people and accounts for 60 percent of national employment. Roughly 80 percent of its total land surface is classified as arid and semi-arid lands where 25 percent of Kenya's population and over 50 percent of total livestock are found.
Kenya's 1.8 million donkeys provide employment opportunities and income that support people's livelihoods. In Mwea, they are used to transport rice, in Kisumu they carry sand to construction sites and in the Molo area of Nakuru they are used by women to take firewood from the forest to the suppliers.
Where there is poor infrastructure, people rely mainly on donkeys for transport needs. Despite this heavy reliance, cultural beliefs and lack of education mean there is a tendency to neglect and/or mistreat donkeys.
What's happening now
Our equine welfare programmes are improving the provision of veterinary services by training local health service providers and are promoting better and sustainable care by owners and users.
Our East Africa office opened in Nairobi in 2013, which expanded our work in Kenya and ensured we could better support our local partners in improving the welfare of working donkeys.
Help us reach 1.8 million working donkeys
Our partners in Kenya
We have been successfully piloting an approach called the Acceptable Level of Change (ALC). Several geographically-defined areas - called ALC sites - have been established where field teams gather information from owners and service providers (such as vets and local animal health workers). This information, together with information from broader advocacy work, helps us to track the changes to donkeys in each of the areas.
By setting targets we are able to monitor progress and judge when we have made a significant enough change to be able to leave a particular ALC site. We have provided tablets for teams in the field to better capture and quickly analyse information, the results of which help us review our activities.
Community engagement
Together with our partners, we are working to change the attitudes and practices associated with poor welfare, and to promote basic skills such as correct harnessing and handling. Establishing community action groups is an important aspect of our partners' work. These groups put donkey owners in touch with trained health service providers and allow them to participate in groups savings, support each other in caring for their animals and engage with local authorities.
This approach has a positive impact on the welfare issues donkeys face, and also benefits the humans who depend on them for their livelihood, resulting in more sustainable changes in the long term.
Other community engagement approaches include:
National radio
Brooke East Africa's weekly national radio show Mtunze Punda Daima ("Care for your donkeys always") shares advice with donkey owners and the public. The broadcast reaches a large number of Kenyan communities as well as neighbouring Uganda, Tanzania and Ethiopia.
Donkey care clubs
In Kirinyaga, Kiambu and Homabay counties, we support schools in running Mtunze Punda ("donkey care") clubs, which teach children how to look after donkeys and establish life-long, welfare-friendly behaviour towards them. The clubs have a range of activities such as poetry, games, music and theatre, as well as teaching children donkey husbandry practices. Our aim is for these children to promote donkey welfare within their own families and communities, leading to healthier and happier animals.
National Donkey Day
National Donkey Day is celebrated on 17 May every year, bringing together policy makers, animal health service providers, owners, users and the general public to raise awareness about the importance of donkeys to the community and how best to care for them.
Projects in Kenya
National Donkey Welfare Day aims to recognise the contribution donkeys make to the national and rural economy across Kenya.
A grant from the Alborada Trust has enabled us to deliver a community engagement project in Mwea.
Advocacy
Our office in East Africa has developed an animal welfare bill template, which is now being used by 13 county-level governments to develop animal welfare bills. We are partnering with the national government's Department of Veterinary Services (DVS) to guide counties in developing these laws.
Also in collaboration with the DVS, we are helping develop the National Animal Welfare Bill. The process will be informed by veterinary policy once its development is concluded by the Ministry of Agriculture, Livestock and Fisheries.
Finally, we have developed a relationship with the African Union Inter-African Bureau for Animal Resources (AU-IBAR), giving us the opportunity to help get equine welfare included in national policies across the whole of Africa.
Service provision
We are providing training in preventative health measures and support to local health service providers and community-based animal health workers. In addition, we are putting donkey owners in touch with these health service providers so their animals can get good quality healthcare.
Research
Our East Africa office carries out research to better understand the issues affecting donkeys and owners in the communities in which we work, ensuring our work is as effective as possible.
Research documents
Our Kenyan team has shared several pieces of work shared at international scientific conferences.
Brooke partnerships
We operate in partnership with a variety of organisations to extend the range and impact of our work.