Kenya at a glance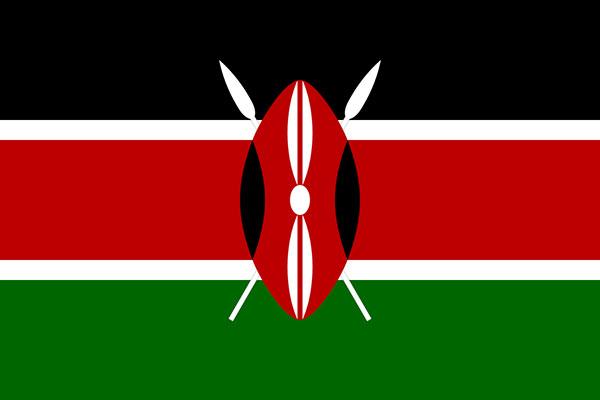 Population: 46.1 million
Percentage of population living below the international poverty line: 33.6%
Number of working donkeys: 1.8 million donkeys
Sources: World Bank 2015, World Bank 2005, Kenya Population and Housing Census 2009
Background
A large proportion of Kenya's 1.8 million donkeys are found in semi-arid areas where they are used by women to transport water and firewood. Others are used in agricultural areas to transport farm produce to markets and households and in urban areas for transporting commercial goods.
Despite the heavy reliance on equines in Kenya, they are often affected by poor welfare including wounding and bruising from misuse and abuse, malnutrition, dehydration, diseases, hoof abnormalities, eye conditions and respiratory problems.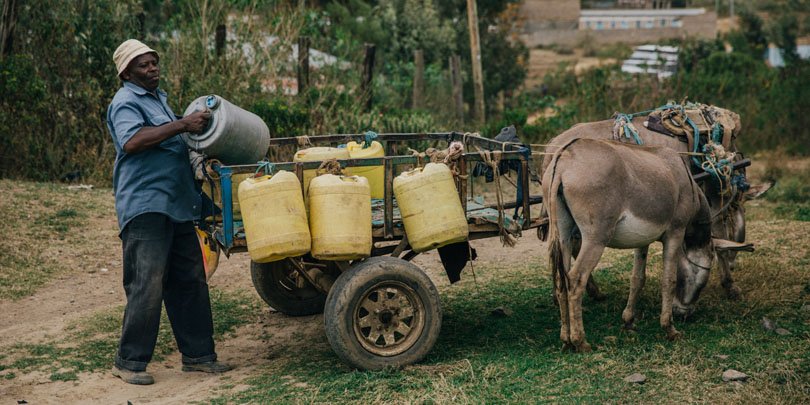 What are we doing?
Our goal is to improve the welfare of 521,000 working equines in East Africa by 2021 through:
Working in urban areas with young people who use donkeys to transport goods by cart.
Working in semi-arid areas with women donkey owners who use their equines for domestic purposes.
Working with children – who interact with donkeys on a daily basis at home or in their communities, to increase their knowledge, awareness and participation in donkey welfare.
Working with communities affected by low rainfall to increase their preparedness and resilience for donkey care during times of drought.
Working with governments to put in place policies that lead to improved animal welfare.
Donkey Care Clubs
Brooke has been running Donkey Care Clubs for several years. They are designed to engage children in improving the welfare of their families' equine animals. Primary school children are trained on donkey welfare and then pass on their learning to their families and general public. The clubs are a key approach to creating generational change in how communities view their working animals.
Community Action Groups
Together with our East Africa partners, we work to change communities' attitudes and practices associated with poor welfare and to promote skills such as correct harnessing and handling. Establishing community action groups is an important aspect of this work. The groups put donkey owners in touch with trained health service providers and allow them to support each other in caring for their animals, to participate in group saving schemes and to engage with local authorities.
Drought Preparedness
In recent years, drought has been an ongoing challenge in parts of Kenya.
We work with affected communities to improve water management and preservation and to develop new ways of managing fodder. This alleviates the impact of drought on equines and enables the families and communities who rely on them to recover from shocks more quickly.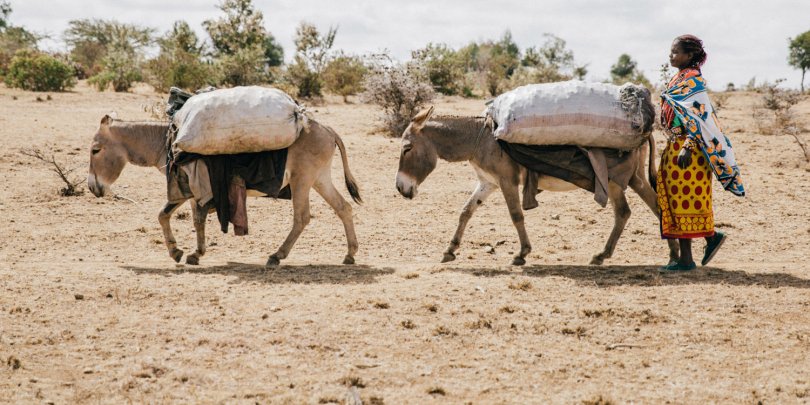 Training service providers
We provide training and support to local health service providers and community-based animal health workers. Topics covered by our training include equine welfare & handling, pain recognition & management and donkey diseases.
In addition, we connect donkey owners with health service providers so their animals can get good quality healthcare.
National Donkey Day
National Donkey Day is celebrated on 17 May every year, bringing together policy makers, animal health service providers, owners, users and the general public to raise awareness about the importance of donkeys to the community and how best to care for them.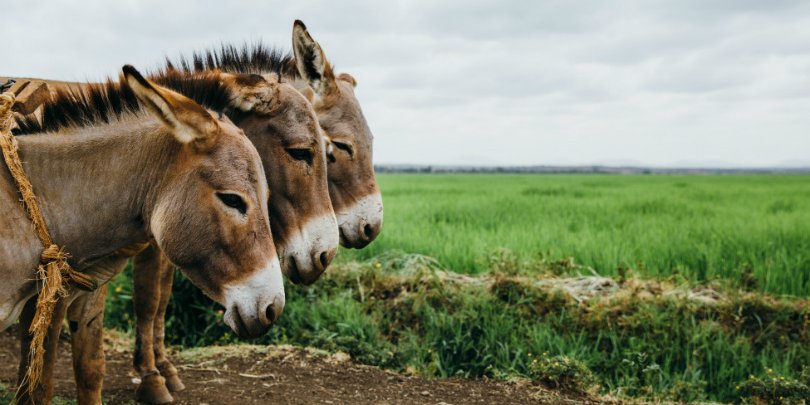 Related News
Brooke research into the impact of the trade on livelihoods in Kenya - presented at the 7th Pan Commonwealth Veterinary Conference in March 2019.
Thousands of donkeys are being stolen, abused and slaughtered to meet the demand for their hides.
Kisima, a widower with nine children, woken by donkey thiefs in the middle of the night.
Make a difference to working equines