Coal Mines
Thousands of donkeys work in Pakistan's coal mines.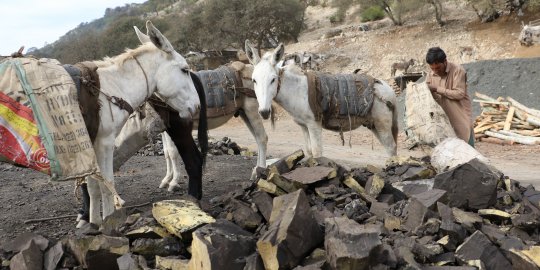 In 2014, Brooke undertook an assessment of several coal mine sites in Choa Saidan Shah in Pakistan, interviewing donkey owners and other mine workers.
Chittoo carries coal from the mine up to 15 times a day.
Brooke has uncovered the plight of thousands of donkeys working in coal mines in the Chakwal District of Pakistan.