Follow Chittoo donkey on journey into coal mine
Chittoo carries coal from the mine up to 15 times a day.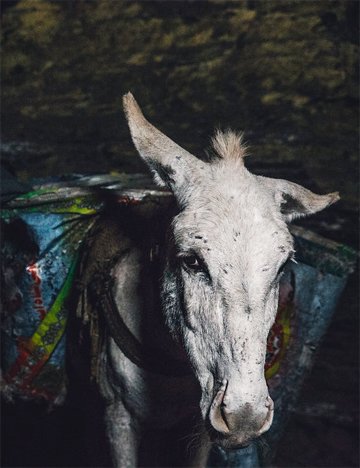 Chittoo is loaded with heavy coal deep inside a coal mine in Chakwal district, Pakistan. Chittoo is surrounded by jagged stones that threaten his every step. His legs shake under the extreme weight.
Chittoo's owner, Younis Khan, is just 16 years old. He relies on his three donkeys to earn money to pay for food and help his family, who live 300 kilometres away.
Only one of Younis's donkeys has a name – Chittoo, meaning 'white' and reflecting the colouring of his animal – as he shows the most fortitude for the heavy work. The others don't have a name, as they are not as strong and find it harder to lift the loads back to the surface.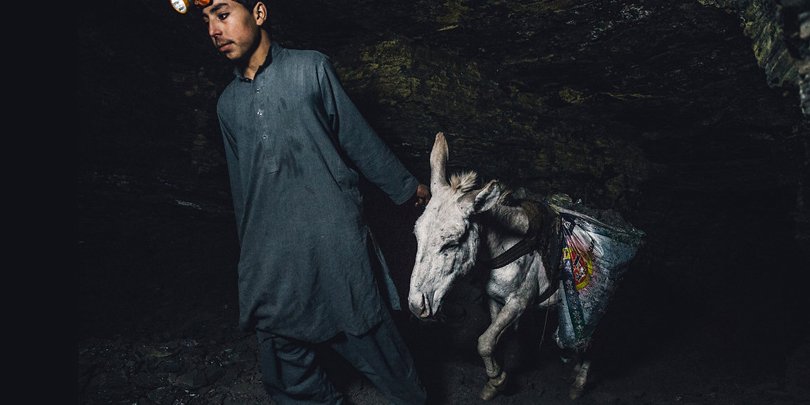 If any of the donkeys got sick, it would affect Younis and his family's livelihood – he'd have to give the donkey rest, and hope to find some other work in the mine, like cutting wood.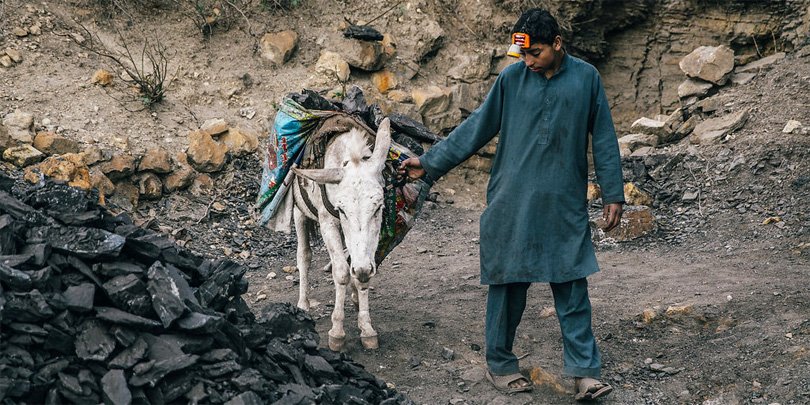 Like many owners in his community, Younis thinks that slitting the nostrils will open a donkey's airways, helping them to breathe more easily in the heat – a painful practice that can lead to blood loss and infection. Until he has the skills and knowledge to take good care of his animals, they stand little chance. 
Younis has already lost one donkey to exhaustion, because he couldn't spot the signs of her ill health.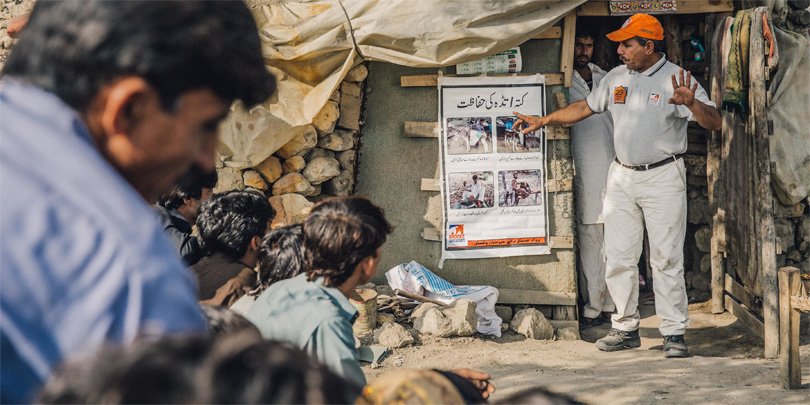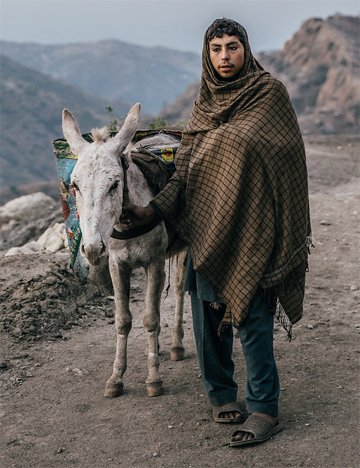 Until Younis has the skills and knowledge to take good care of his animals, they stand little chance.
A gift from you today could help to give owners like Younis that key knowledge, and ensure they're always able to provide for their families.
You'll be helping to make sure working animals get the vital treatment and care they deserve.
Your kindness could mean easier access to water, regular rest and shelter, safer harnesses, and up-to-date treatment methods.
Together we can give animals like Chittoo a brighter future