Thomson Reuters Foundation reports on donkey skin trade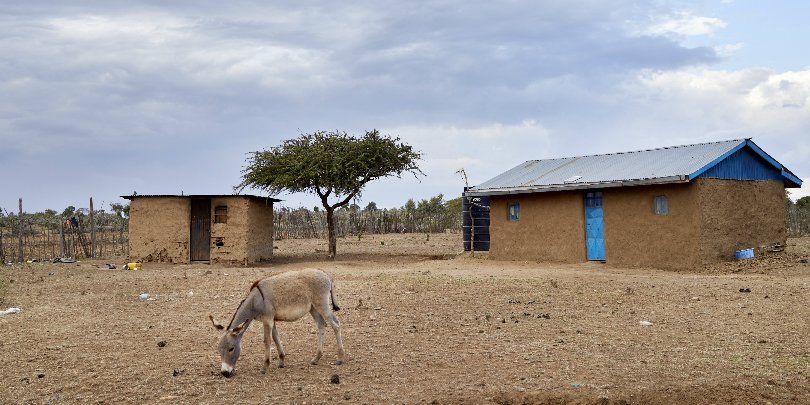 Following Brooke's efforts to highlight the donkey skin trade, Thomson Reuters Foundation News investigated the donkey skin trade crisis in Kenya, and today published an article highlighting how the trade is affecting donkey owners, and how slaughterhouse staff had acted aggressively towards the reporter and her driver.
Thomson Reuters Foundation's East Africa correspondent Nita Bhalla had been following the story for some time, but started investigating it in more detail after Brooke and Brooke East Africa reported in July that the destructive donkey skin trade sweeping across Africa had reached crisis point in Kenya. Brooke East Africa had worked with The Kenyan Livestock Research Organisation (KALRO) to publish a report that showed a severe increase in the amount of donkeys being slaughtered for their skins, and predicted that donkeys in Kenya could be effectively wiped out by 2023.
Four legal slaughterhouses are now running in Kenya. Thomson Reuters Foundation had approached the Chief Executive of Star Brilliant, one of the slaughterhouses, to investigate how they operated but he refused to answer questions and, as they reported:
"He demanded photographs taken of the abattoir's signboard outside the compound be deleted. When the reporter refused, Star Brilliant staff forced her and her female driver into the compound where they were held for about an hour until the police arrived. The reporter's camera was broken in the incident now under police investigation."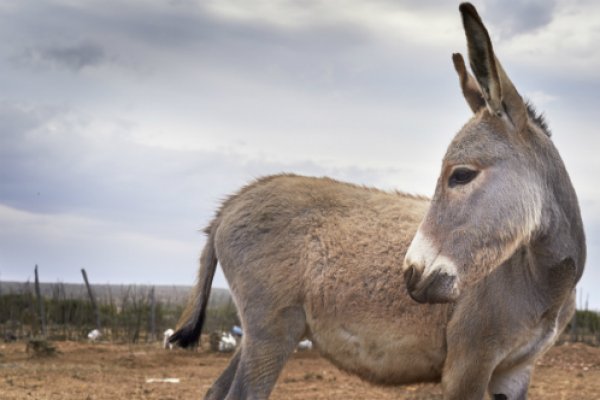 Brooke East Africa also introduced Thomson Reuters Foundation to John Nduhiu, the Chairman of Kamere village donkey owners in Naivasha. John used to have 25 donkeys but 15 were stolen. The group started in 2013 as a donkey welfare group but now they meet to discuss solutions to the increasing donkey theft.
John said: "Being a donkey owner has given me a lot of benefits in life. It has helped me put food on my family's table and has helped me put my children through school and university. 
John's wife Alice and his children, Chirstine and Simon, are also part of the group. Simon said:
"We are so grateful as a community and as a group for the collaboration of Brooke East Africa and Farming Systems Kenya, for them to come here and listen […] if you want to get the real information and true picture of what is happening then you have to go to grassroots level."
I'd like to personally thank Thomson Reuters Foundation and Nita Bhalla for putting a spotlight on this appalling issue in Kenya.

In a recent visit to the communities, it broke my heart to hear not just how donkeys are still being stolen and brutally killed for their skins, but also how the loss of these donkeys is leaving hard-working Kenyans like John Nduhiu devastated and distraught.

They have a right to have their stories shared.
Thomson Reuters Foundation
Hundreds of thousands of donkeys are slaughtered and exported from Africa annually. They are driven by demand from China, as hides are boiled to produce 'ejiao', a gelatin used in traditional Chinese medicine. 
Brooke is currently at the Africa Animal Welfare Conference in Addis Ababa, working to bring together animal welfare organisations to tackle this issue, and using our consultative status with the United Nations Environment Programme to highlight the importance of working donkeys, horses and mules across Africa.