Statement - Use of blood from pregnant mares
Brooke responds to reports of blood from pregnant mares being extracted and exported for use in animal production.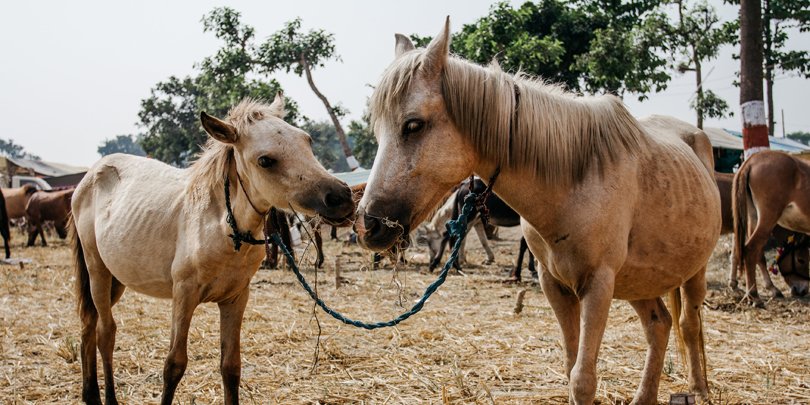 At Brooke we are deeply concerned about the reports coming from Avaaz, Animal Welfare Foundation and Animals Angels about the extensive welfare concerns associated with the process of obtaining blood from pregnant horses.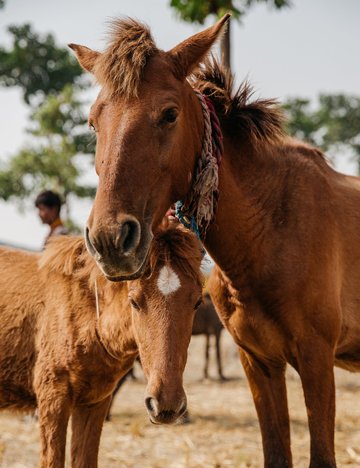 Although these animals are not ones we would come across in our programme work, as an animal welfare organisation, we are against any practice which causes suffering to animals.
 
Brooke isn't able to tackle this issue directly, but if our supporters want to get involved, we urge them to visit the Avaaz petition which is calling for Europe to ban any goods produced using techniques which are cruel and cause suffering to animals.
 
To learn more about the animal welfare issues that affect horses, donkeys and mules working in developing countries, have a look at our Welfare Interpretation Manual.
For media enquiries, email the press team.
Furthering our reach
Brooke also runs an Innovation Fund, which allows small organisations to apply for grants to trial new ideas and develop new work that will extend our reach and impact for working equines. These projects often allow us to work in areas we would otherwise find difficult to access. On a larger scale, our Advocacy teams around the world work closely with policy makers and civil society organisations at global and national levels, to consistently highlight the needs of equines and show the impact they have on the lives of millions of people.