Pakistan women help protect their communities from Covid-19 by sewing masks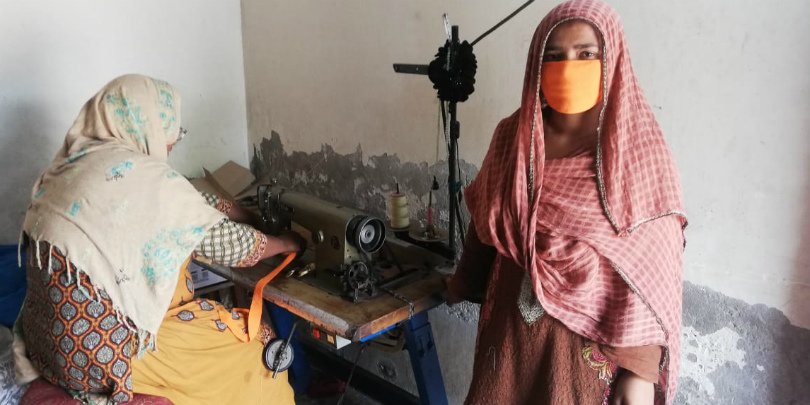 This spring, Pakistani women from equine owning communities in the district of Faisalabad put their stitching skills to good use by creating 500 face masks to help protect their communities from Covid-19.
The women were part of a group which was created by Brooke in order to challenge gender-based stereotypes and present women with economic growth opportunities. Prior to the outbreak of Covid-19, the women had been invited to join a sewing and cutting course, which would teach them skills in creating both hand and machine-based outfits. Brooke then met with the Sadaqat Textiles Factory to negotiate an order for homemade clothes using their textiles, giving the women an opportunity to earn money for their families.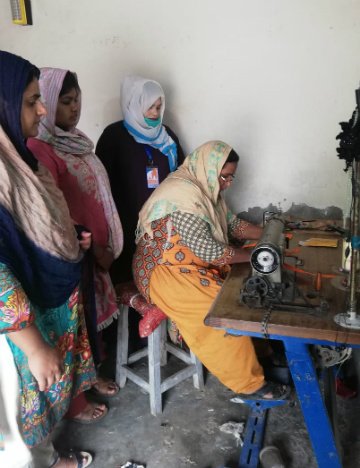 As Covid-19 began to take hold in Pakistan, attention was turned to the creation of face masks instead, and these were stitched for equine owning communities on a volunteer basis. Brooke distributed these masks among the communities at the end of March, just before a lockdown was announced within the country.
Among those who benefitted from the masks was Noor Hassan, who works at the Kaleem ur Rehman Brick Kiln. Brick kilns were one of a number of industries that were given the green light to exit lockdown early. He said: "This Coronavirus situation is very critical for us as we are daily wagers and our household is depending on our earning. Through this situation, we would like to thank Brooke Pakistan for giving us the precautionary guidelines and distributing masks through the our community stitching center so we can keep ourselves safe while working in brick kilns"
Elsewhere in Pakistan, Brooke has been working with partners to provide equine owning communities with chlorine, sanitisers and masks, along with information on how to disinfect houses and stables.