How Coronavirus (COVID-19) impacts Brooke's work
Brooke is a global champion of animal health and welfare, and we will not stop until animals get the attention and respect they deserve.
Coronavirus (COVID-19) is reaching more and more developing countries. From Senegal to Ethiopia, Central America, Pakistan and India, the virus has reached every country where Brooke works.
There is hope
For years, Brooke has been training and improving the skills of local people within their communities. We know that local vets, farriers and other animal health workers can work independently to maintain good animal welfare without our staff having to travel out to be there in person. But if lockdown continues we worry that there will be animal food and medicine shortages, and animals may be abandoned as the COVID-19 situation escalates. 
This is a very difficult time for everyone and it's important we stay connected so we've put together a selection of activities you can do at home to support Brooke.
We are trying to get more information and pictures for you. We will publish updates here and on Facebook and Twitter.
Our first priority
Our staff across the world are our first priority, so we are making sure that everyone is safe. Operationally, we're acting in accordance with government advice on a country-by-country basis, and taking appropriate action. For example we have stopped all international travel and all but essential in-country travel. Many of Brooke's staff are working from home, as this is a common directive coming from most governments.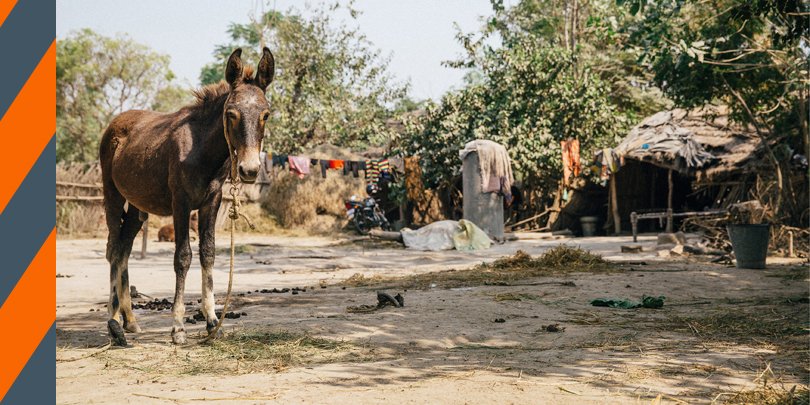 The essential role of working horses, donkeys and mules
Horses, donkeys and mules are still out there working, and are more essential than ever to keep communities going amid the global pandemic.
Right now, whether it's carrying water or transporting people to hospital, these animals are keeping people alive.
They help people make a living and help people to obtain and transport food. They do the same with water, used both for washing and cooking. 
Health systems in all of our countries of operation are not as robust as those in Europe. The communities we work with are already marginalised, and it is probable that they will have to face some of the hardest challenges to their livelihood and resilience, as work shuts down or they become infected. Their loyal working horses, donkeys and mules will feel the impact too.
We want to assure our supporters that all the horses, donkeys and mules, as well as the animal owners we work with, are still receiving support in this difficult time. Brooke programmes are using every resource available to them to continue to support the animals and communities they work with whilst safeguarding their staff.
Physical interaction with the community and service providers has been replaced with contact over phone and by radio. Brooke India is enhancing communication technology for field workers so that they can maintain contact with the communities they work with.
In regions and communities where we have established projects, staff are making sure useful information reaches people there. For instance, we are distributing prevention information at water points and animal health centres in Ethiopia, and in India we are connecting vulnerable people to government assistance.
Update from Brooke East Africa
Brooke East Africa Programme Manager Elijah Mithigi, Project Development Manager Clemencia Osa and Knowledge Management and Research Officer Desmond Rono discuss the difficulties facing donkey owners in Kenya.
Update from Brooke West Africa
Brooke West Africa Programme Lead Emmanuel Sarr discusses the challenges faced by communities in Senegal and Burkina Faso and how Brooke is helping.
Update from Brooke Ethiopia
Desta Arega, Brooke Ethiopia's country lead, talks about how COVID-19 is challenging our work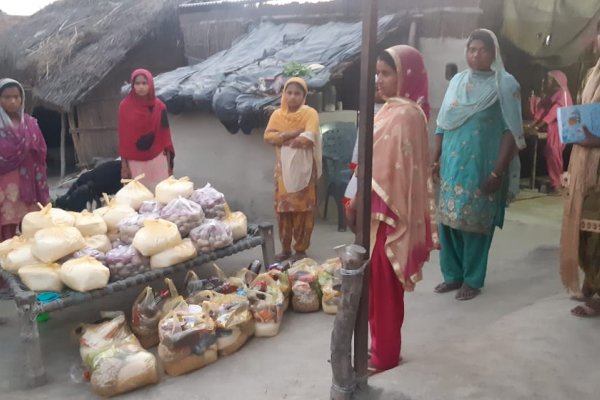 What else is Brooke doing?
Our teams on the ground have mobilised very quickly and are already making a huge difference.
Despite the difficulties at hand, Brooke has been working tirelessly throughout this crisis to ensure working horses, donkeys and mules and the people who depend on them still receive the vital support they need. In India and Pakistan, we've teamed up with our partners to provide vulnerable families with food rations, fodder and hand sanitiser. Here too, women from Brooke's animal welfare groups have stepped up and put their sewing skills to great use by producing over 20,000 cloth facemasks to be distributed among their communities and local brick kilns where social distancing is difficult.
Meanwhile, in Ethiopia, Brooke has been meeting with vulnerable, hard-to-reach communities at water points and shelters to circulate crucial government guidance on social distancing and hand hygiene in order to curb the spread of the disease. Since the outbreak began, a total of 14,586 equines have been provided with veterinary services. 
In Senegal, Brooke West Africa has created a TV advert explaining how cart drivers can stop the spread of Covid-19 by disinfecting their carts regularly and only allowing one person at a time. 
This help that we have received from Brooke India's team is a big support for us. We don't know what the situation will be later but for now, we have received enough to survive the next few days.
In addition, we are:
Enhancing communication technologies to reach and support our communities
Giving vital medical advice and assistance to owners over the phone
Mentoring and supporting vets over the phone and online
Reaching vulnerable and marginalised communities with government messages and health advice on staying safe during the pandemic
Speeding up preparation of  distance-learning modules for vets 
Developing emergency guidelines for national vet networks
Supporting community groups to contribute to the fight against Coronavirus. For instance, in Pakistan, women's groups are using their sewing skills to make protective face masks
Connecting our community groups to government assistance schemes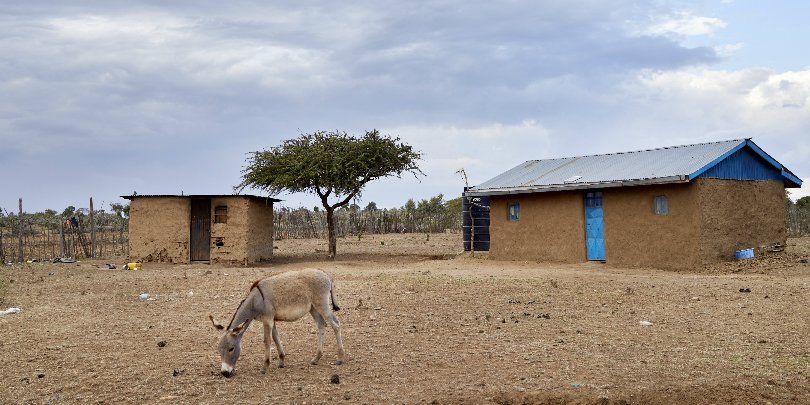 Supporter care
Brooke is committed to providing excellent supporter care to our loyal donors, by responding promptly to all queries and requests. However, it may take longer than usual for us to receive and process your donations or get back to you, so we ask that if you wish to make a donation to Brooke at this time, please do so on our donation page rather than by phone or post.
For urgent queries, visit our contact page.
Upcoming events
We have had to cancel some events, so if you were planning on attending any Brooke events please email us to check the current status.
We will keep this page updated, so do check back regularly to stay up to date.
Thank you!
We appreciate and greatly value the unwavering support you continue to show for working horses, donkeys and mules. Thank you.