Jo Brand supports High Teas for Gee Gees
Afternoon Tea Week kicks off on 14 August, and Comedian and Bake Off's Extra Slice presenter Jo Brand is lending some star studded support to Brooke's fundraising campaign High Teas For Gee Gees.
Jo and equine charity Brooke are encouraging the public to host a High Tea party with friends and family to raise money to help improve the lives of working equines around the world.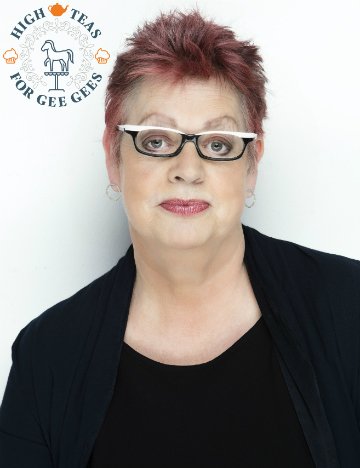 Self-confessed cake lover Jo said:
"Who needs an excuse to bake a cake? Well, if you really think you need one, Brooke's High Teas for Gee Gees fundraiser is perfect.
"This way, you're helping improve the lives of some of the most vulnerable horses and donkeys across the world, and you get to eat cake. And spend some time with friends of course. You could have your tea party outside to make the most of the summer, or keep it indoors if you don't trust the British weather. So grab the kettle, pop on the oven and raise a little bit of cash to help working animals." 
Afternoon Tea Week, which runs from 14 – 20 August will see Britons around the country celebrate one of the nation's greatest traditions, with tea parties, cake eating and of course, tea drinking.
Supporters can sign up online for their free fundraising pack which includes bunting, banners, cake toppers and posters to make sure every High Teas party is one to remember. Party hosts and guests can also join the Brooke's cake community by tweeting @TheBrooke and using the hashtag #TweetYourTea.
Host a High Teas For Gee Gees party