Indian women from equine owning communities produce over 20,000 cloth face masks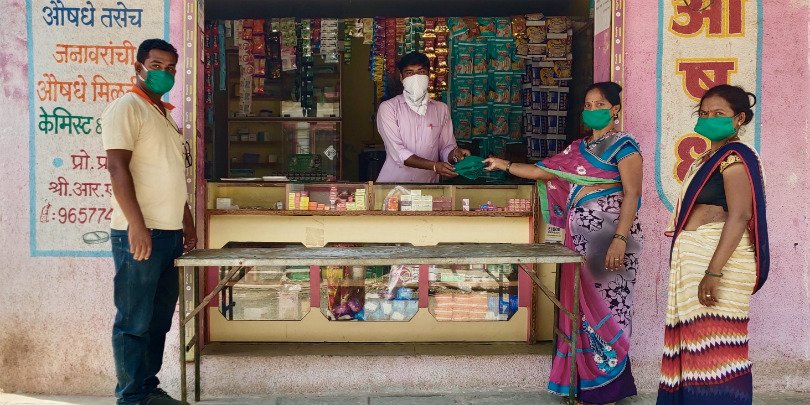 Women from over 100 equine welfare groups across Ahmednagar, Fatehpur and Uttar Pradesh in India have stepped up to produce over 20,000 cloth face masks for their communities as it's reported the country has now recorded over one million cases of Coronavirus.
The groups, which were set up by Brooke, aim to empower and provide a support network to women who live within communities that are economically reliant on the day to day work of horses, donkeys and mules. Many of these communities are dependent on work within brick kilns, an industry that was particularly hard hit by the first round of lockdown in the spring.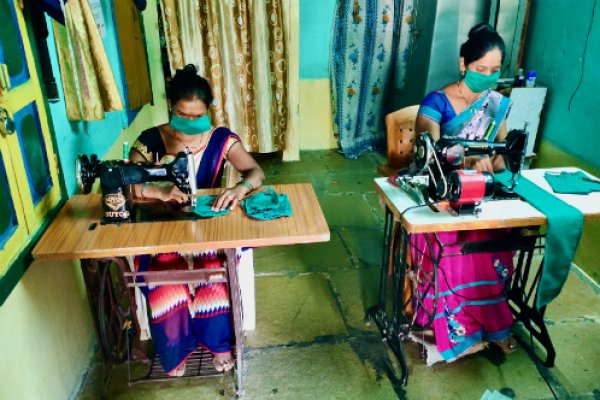 Initially, the women took on the project voluntarily and Brooke provided distanced sewing tutorials via YouTube. However, thanks to support from the State Rural Livelihoods Mission, each woman now receives the stitching cost of an average INR 4-5/per piece. The project has not only been of financial benefit to the women but it has also made a significant contribution towards the availability of masks in rural areas.
India is home to approximately 1.1 million working horses, donkeys and mules. Women rely heavily on these animals to support them with physically demanding and time consuming tasks such as fetching water and food, or agricultural work. Despite the lifting of many lockdown restrictions, India continues to see a rise in cases of Coronavirus. Now more than ever, it's important that vulnerable communities have access to masks in order to keep themselves self.