Horses getting better care in Ethiopia
In her job as Brooke's Community Engagement Advisor, Melissa Liszewski sees Brooke's work with horses in Ethiopia first hand. Here is an update from Africa.
Greetings from Ethiopia! I would like to share an exciting update from Halaba as we have just spent a few days with the field team here. The animals in the town, particularly the gharry horses – or taxi horses – have been some of the neediest animals Brooke has seen globally.
Pilot programme introduced in Halaba, Ethiopia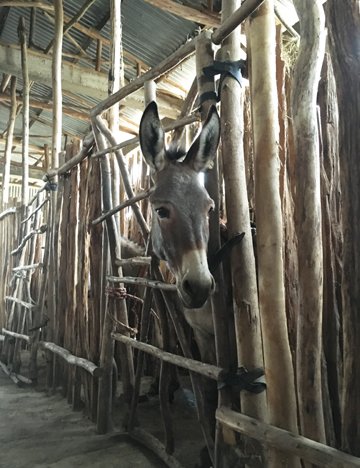 After several years of challenges getting horse and donkey owners and users here to engage with Brooke, the team undertook a cross-cutting pilot programme in September 2014. The pilot involved intensive community engagement starting with home visits with selected individuals, building the sphere of influence wider over time through graduation into owner groups. This approach was complemented by much-needed improvement of local farriery services and advocacy to strengthen these efforts by creating a supportive local environment outside of Brooke's direct influence. 
Progress so far
The first nine months of the pilot were not without challenges but the team were quick to critically evaluate their progress and gaps, refining their approach going forward for the next two years. I am now so happy to be able to share the news of the amazing progress that has been made by the team and their local partners in Halaba.
Animal shelter
Management of the equine shelter originally constructed by Brooke has been successfully handed over to the local Gharry Horse Owners Association, which has expanded and strengthened to not only shelter animals one day a week on market day.
Brooke vets and animal welfare experts work across the world
Engaging horse and donkey owners
Genuine engagement of equine owners without needing to pay or provide free goods and services to encourage participation - not only have owners been fully committed to working with Brooke to address the welfare issues of their animals, but their whole family and the user of their animals have been actively engaged as well.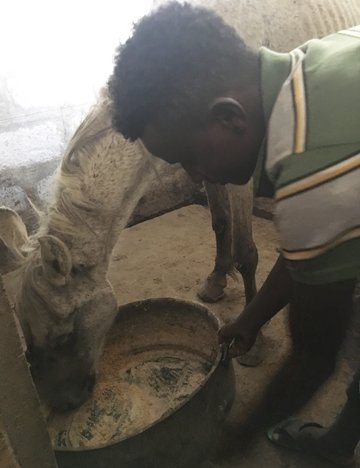 New laws
Local by-laws that protect working equines have not only been passed, but are being enforced by officials to ensure animals (and drivers) are fit for work on the roads and not being mistreated.
Euthanasia
Humane euthanasia is not only increasingly accepted by animal owners, but being undertaken as needed completely independently of Brooke - providing a peaceful and pain-free end for animals at the end of their working lives who would otherwise suffer.
Small committees consisting of local officials and animal owners even monitor the neighbourhoods every Friday to check for abandoned animals that may either need care at the local service centre or humane euthanasia.
Innovation
New cart designs and locally reproduced bit designs to reduce lip lesions have been rolled out and are increasingly being taken up by animal owners in this district and beyond.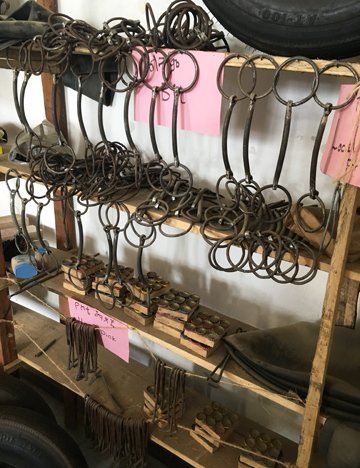 People's incomes
Not only have these achievements resulted in animal welfare gains, but they have no doubt had a positive impact on human lives with the expansion of lines of savings and credit (through the Gharry Horse Owners Association), sources of income (through improved farriery businesses, selling of local husbandry equipment/materials), access to quality services and lines of professional and peer support that strengthen people's animal businesses independently of direct Brooke support.
Change is rarely a linear process. There are bound to be many dips and dives along the way to success and at times the journey can be frustrating, tedious and exhausting both emotionally and physically. The team's journey here in Halaba is proof that where there is a will, there is a way.
The future
The job is far from finished here in Halaba, but these past few days have been a clear reminder that even under some of the most challenging circumstances with some of the most severe welfare problems, change for animals and people is lurking just beneath the surface in every community, just waiting for the right conditions and support to surface and transform the status quo.
See also
Melissa Liszewski presented with prestigious animal welfare award from CEVA for helping working horses, donkeys and mules.
Why Brooke veterinary advisors are Proud To Be Brooke.