Elise Pilkington Charitable Trust grants £90,000 to Brooke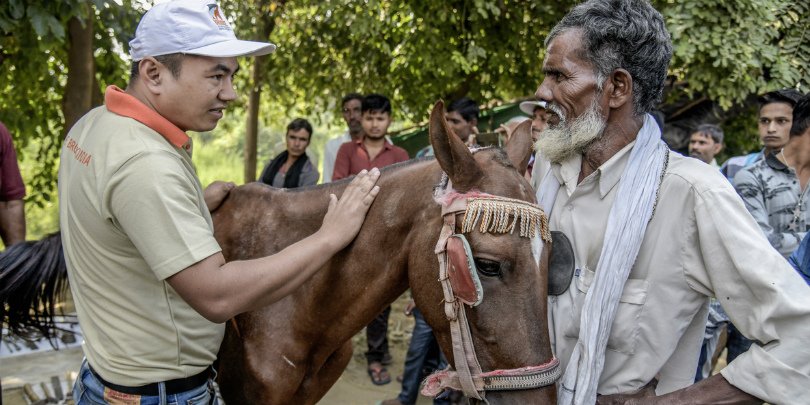 A grant of £90,000 from the Elise Pilkington Charitable Trust will enable Brooke to make sustainable change to the lives of an estimated 350,000 working horses, donkeys and mules across 68 equine fairs in India over the next three years.
Equine fairs are vast markets where people buy and sell horses, donkeys and mules, with numbers ranging from 500 to 15,000 equines per fair. Many animals are forced to travel long distances in cramped trucks to reach the fairs before having to stand in hot conditions without shelter, food or clean water. Some of the welfare issues these animals can face include lameness and poor hoof-care, transportation stress, poorly fitting harnesses and equine disease.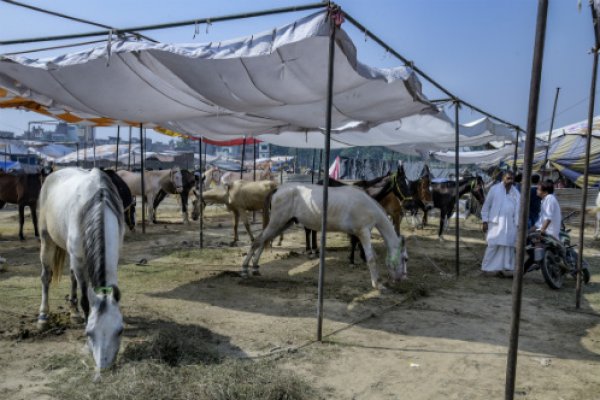 Six Brooke vets will educate and mentor local service providers such as vets, farriers and hair clippers to improve the quality of services in these fairs by 2022. Brooke staff will also promote positive welfare practices by working with fair organisers to improve onsite resources. They will also meet with government stakeholders to advocate for new animal welfare guidelines to be implemented and regulated within Indian equine fairs.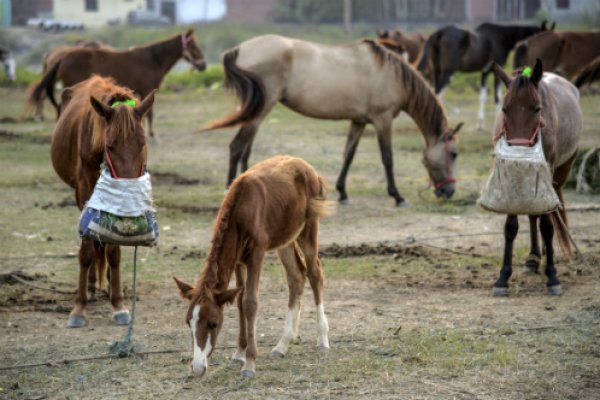 This project taps in to Brooke's wider Animal Health Mentoring Framework (AHMF), which is being implemented across the charity's work. The framework is a list of essential skills and competencies that is being used to mentor animal healthcare providers around the world. Instead of equine owners relying on Brooke vets to treat their animals, the framework ensures that treatment is more readily available for all equines through local services and that this knowledge will be passed along for future generations.
India is home to an estimated 1.1 million working horses, donkeys and mules and Brooke has been operating in the country since 1992. The world's second-most populous country, each working equine supports an average of six people.