Brooke urges Nicaraguan government to address livestock needs in emergency response plans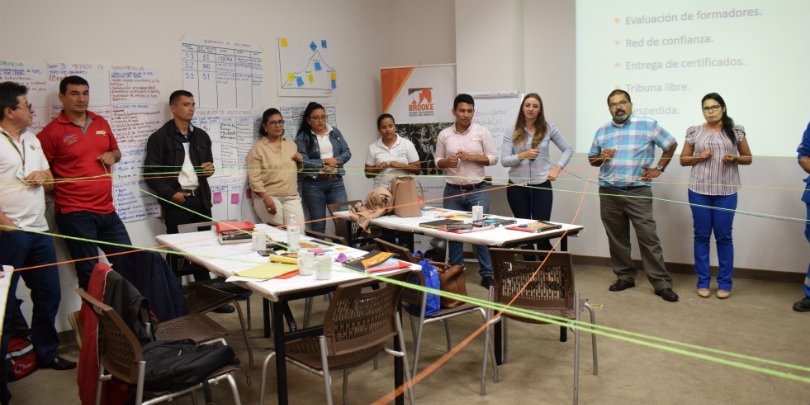 Brooke Central America has been working with the Nicaraguan government ministry responsible for disaster preparedness (SINAPRED), to promote the importance of addressing livestock needs in emergency response, and the use of the Livestock in Emergencies Guidelines (LEGS) as a key means to do this.
Following a LEGS Training course last year with participants from government bodies and other stakeholders, LEGS has now been incorporated into the SINAPRED disaster assessment tool (EDAN). A second LEGS training has been delivered this month to train more government personnel at national and sub-national levels, and to incorporate LEGS into other SINAPRED tools including planning and preparedness.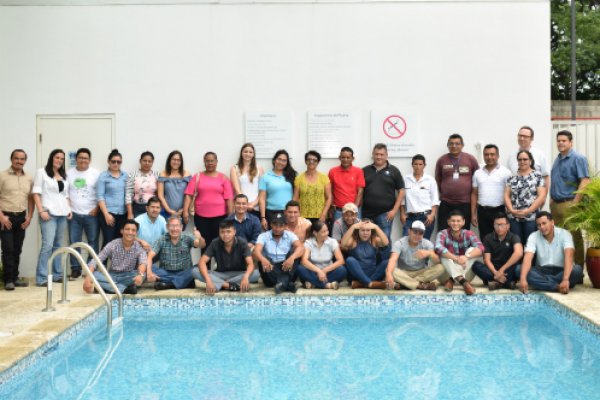 A group of 30 people from a range of organisations who comprise the preparedness and response teams, for example from the fire and ambulance emergency services, took a three-day LEGS course, using practical case studies from their own experience to address issues such as resilience, climate change and animal welfare. The SINAPRED Minister Dr Guillermo Gonzales attended the closure session of the training and expressed his commitment to the inclusion of animals within all steps of the national preparedness and response system. 
To complement the work with the Government's national system, Brooke is also working at community level through local NGO partners, involving women leaders and youth. They too have received LEGS training to help them assist their communities in terms of saving animals and protecting their own livelihoods. They worked through case studies to help develop strategies to identify the most appropriate livestock interventions in emergencies and the standards and guidelines, based on good practice, which can help them implement their strategies successfully.
Links have also been made with the regional body CEPREDENAC, which brings together national disaster response agencies across Central America, to explore opportunities based on the Nicaragua experience and learn how to spread the approach in other countries in the region.