Brooke Pakistan distributes hand sanitiser to communities impacted by Coronavirus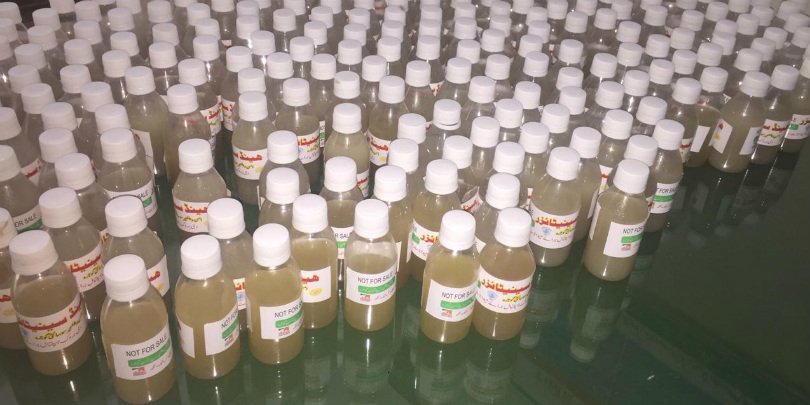 This April, Brooke Pakistan teamed up with the Aman Foundation to provide equine owning communities with 450 bottles (100ml) of hand sanitiser to help protect them from Coronavirus.
The need came after Brooke's team in the city of Toba Tek Singh were contacted by communities who had been unable to access sanitiser due to the nationwide lockdown. Following this, Brooke made contact with the government Social Welfare Officer of Gojra, who put them in touch with the Aman Foundation.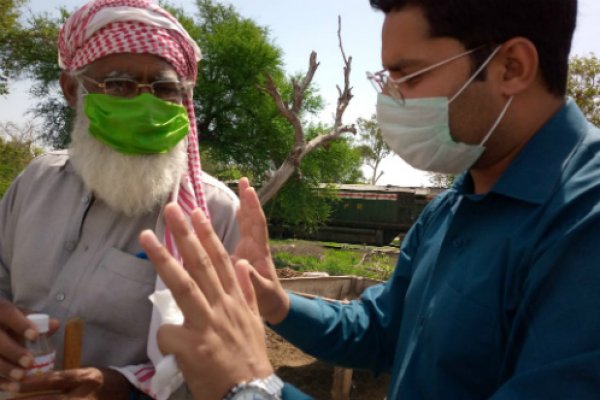 As the Brooke and Aman teams distributed the sanitiser among the communities, they also took the time to educate people on the best methods of hand washing and the benefits of it to avoid the spread of Coronavirus.
Pakistan lifted its nationwide lockdown on 9 May, although there are fears that rising infections and deaths could still overwhelm the country's health system. Brooke staff have returned to the head office and work in the field is continuing. Good hand hygiene among equine owning communities is now more important than ever as people look to recover from the hard-hitting economic impact of Coronavirus and keep themselves healthy enough to earn a living.