Brooke Is Official Charity for FEI World Equestrian Games™
Brooke has been chosen as the official charity for the World Equestrian Games in Tryon, North Carolina in September.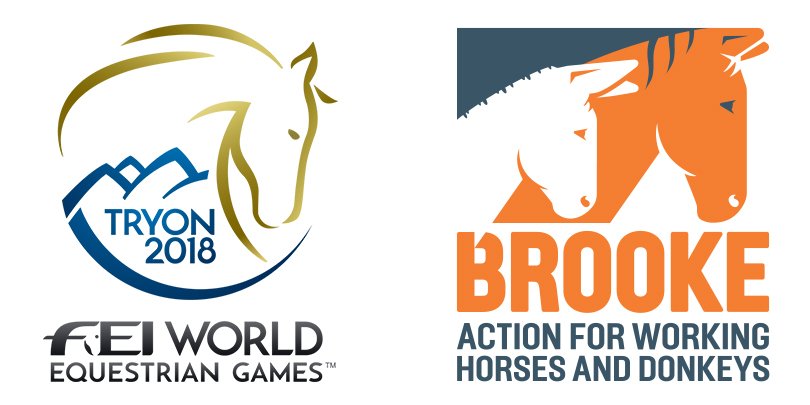 The FEI World Equestrian Games™ Tryon 2018 (WEG), which takes place every four years, is the major international championship event for the Fédération Equestre Internationale (FEI)-regulated disciplines of jumping, dressage and para-equestrian dressage, eventing, driving, endurance, vaulting and reining.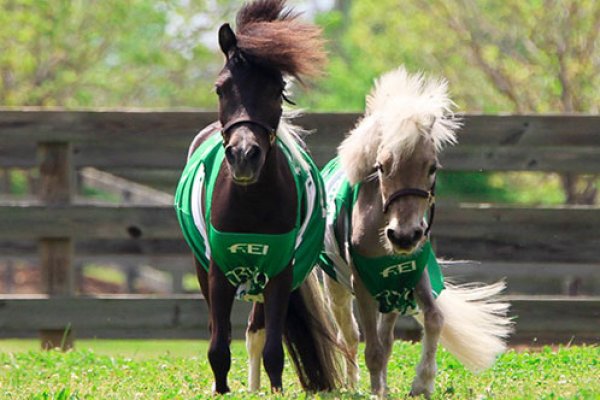 This year the event will be held at the Tryon International Equestrian Center from 11-23 September. The theme "Celebrate the Horse, Celebrate the Sport: #Together" commemorates the deep and ancient connection between people and equines.
Right: Star and Huck, the official mascots of the FEI World Equestrian Games™ Tryon 2018. Photo credit ©Madison Ibach
The partnership is courtesy of Katherine Bellissimo, who serves on the board of sister organisation Brooke USA.
I am pleased to have Brooke named as the official charity of the FEI World Equestrian Games Tryon 2018. The work that Brooke and Brooke USA do for both horses and humans around the world is incredibly admirable. It is only natural that the world's largest working equine welfare charity be chosen as a beneficiary of the world's largest equestrian competition.
In honour of this iconic event, and of the important service provided by working equines around the world, Brooke is planning to build a walkway - called Brooke Breezeway – at the Tryon Center.
We are so proud to be a part of WEG this year. The theme of humans and equines through time also ties in with our Every Horse Remembered campaign, which honours the horses who worked side by side with soldiers in World War One. 
To learn more about the FEI World Equestrian Games™ Tryon 2018 and to book tickets, visit Tryon2018.com.