Brooke launches new innovative Covid-19 emergency appeal TV advert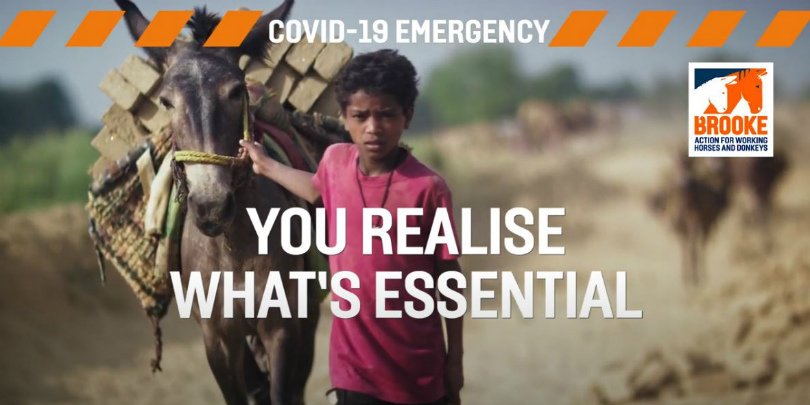 Brooke has launched a brand new TV advert to coincide with its Covid-19 Emergency Appeal. Created during the UK lockdown, the ad is made up of entirely pre-existing footage and is voiced by a Brooke employee.
The advert, which launched across channels including ITV3, More4, Sky Atlantic and Yesterday on Monday 1 June, depicts the appeal's message that working horses, donkeys and mules are more essential than ever as the developing world grapples with the impact of Covid-19. Viewers are asked to give a one off donation via text-to-donate.
You can watch the video below:
Amanda Mitchell, Head of Individual Giving at Brooke, said: "Our response to the global pandemic was to launch an emergency appeal including a new DRTV ad. Like most charities, and indeed global brands, this was difficult given the restrictions with lockdown. However, we spent hours trawling through existing footage, working with our creative agency remotely, and one of our team who had voiceover experience volunteered to do the narration. This all meant that we were able to get the ad produced within four weeks and on a very small budget!"
Brooke worked with Signal creative agency to produce the advert, who've regularly worked with the charity on previous ads and fundraising campaigns.
Brooke works in countries across Africa, Asia, the Middle East and Central America, all of which have been impacted by Covid-19. Within these countries, working animals play a vital role in ensuring the livelihoods of millions of people. Now, these animals are even more essential to the survival of communities as they provide people with access to food, water and medical transport.
To find out more about Brooke's emergency appeal, click here.