Brooke Launches Free Will Writing Service
Brooke has announced its new free Will writing service, encouraging supporters to leave a gift in their Will to vulnerable donkeys, horses and mules around the world, protecting them for generations to come.
Launching on 15 April, Brooke's Free Will Writing Service allows anyone 18 years or above to write or update their Will at no cost to themselves. Brooke offers three simple options for someone to write their Will – online, over the phone, or face-to-face – delivered in partnership with Farewill and the National Free Wills Network.
Gifts in Wills account for over 50% of Brooke's annual income and help the organisation to reach 1.4 million working animals directly, plus many more by improving animal welfare policy worldwide. Leaving a legacy can offer powerful long-term support for working animals and the communities they serve.
To write a Will online, Brooke has teamed up with Farewill to offer those in England and Wales a free Will writing service, which can take as short as 30 minutes and is checked by a specialist.
Over the phone, one-to-one consultations are also available with Farewill specialists, with the final Will posted within 10 days for signing.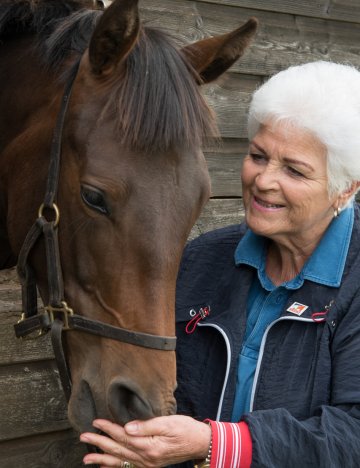 Brooke has also partnered with 800 trusted solicitors across the UK as part of the National Free Wills Network, who can help write or update a Will face-to-face. The NFWN will send a 'Will Pack' within 10 days, including a list of local solicitors to choose from.
Actress and lifelong horse lover, Pam St Clement was inspired to support Brooke by including a gift in her Will, which will protect working horses, donkeys and mules and their communities long term.
"It's easy to forget that one can help animals even after your death. It came to my mind when I was reviewing my Will and I thought, of course I want to help Brooke after I've gone. Working animals are beautiful and intelligent creatures, and Brooke does a tremendous job helping people care for their horses, donkeys and mules."
Learn more about Brooke's Free Will Service and how your legacy can help Brooke here.