Brooke contributes to updated ABTA guidelines on working animals in tourism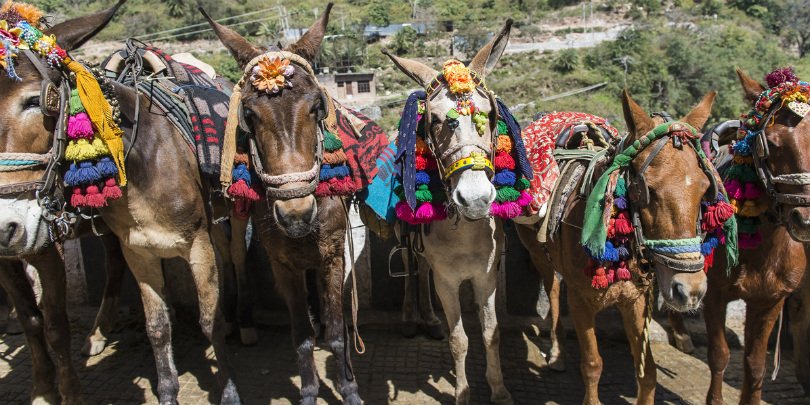 Travel Association ABTA has updated its Animal Welfare Guidelines Manual with guidance from Brooke regarding the welfare of horses, donkeys and mules in tourist destinations. The update comes as Brooke made headlines this month for its criticism of ITV's Gordon, Gino & Fred: Christmas Road Trip Three Unwise Men, which depicted a single donkey pulling a cart containing the three TV personalities and its owner. 
Every year, thousands of holiday makers are offered rides or experiences with animals. The ABTA Guidelines provide advice for travel operators promoting these services. They are based around the Five Domains framework, which determines the nutritional, environmental, physical, behavioural and mental welfare of animals. Giving clear examples of good and bad practices to look out for, the Guidelines provide an overview of common indicators of poor equine welfare and their possible causes, such as open wounds and sores caused by ill-fitting or unsafe equipment. Readers are also referred to Brooke's Happy Horses Holiday Code, which provides advice on how to assess the condition of a working horse or donkey using ten easy steps.
Whilst experiences involving animals continue to be popular with holidaymakers, it's so important that the welfare of animals is paramount to ensure there is no animal suffering. Brooke is pleased to have worked with ABTA on its updated Animal Welfare Guidelines and hopes to see an end to unacceptable practices in the future.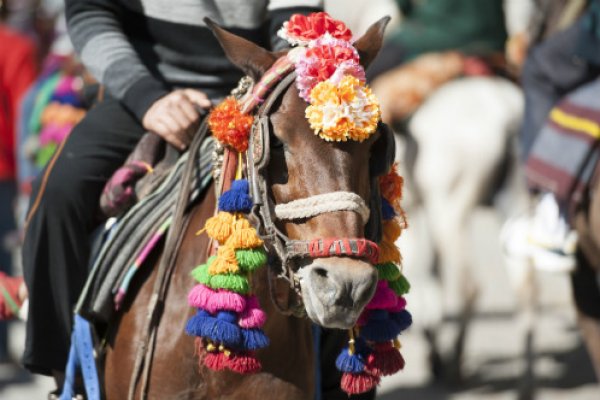 From camels and donkeys to reindeer and sled dogs, working animals have been the backbone of communities for centuries and are still heavily relied upon for transport and income within developing countries. Over the years, these animals have become part of the tourism landscape with people increasingly searching for more authentic experiences. As such, it's important that welfare remains a top priority. The Greek island of Santorini, famous for its donkeys and mules, introduced a recommended rider weight limit of 100kg in August 2018, whilst the Spanish village of Mijas Pueblo followed suit this month with a recommended rider weight limit of 80kg. It is hoped that more destinations will follow this example and ensure a better standard for working animals.
The Animal Welfare Guidelines Manual is available for ABTA members from www.abta.com/animalwelfare. Brooke Happy Horses Holiday Code is available at www.thebrooke.org/happy-horses.